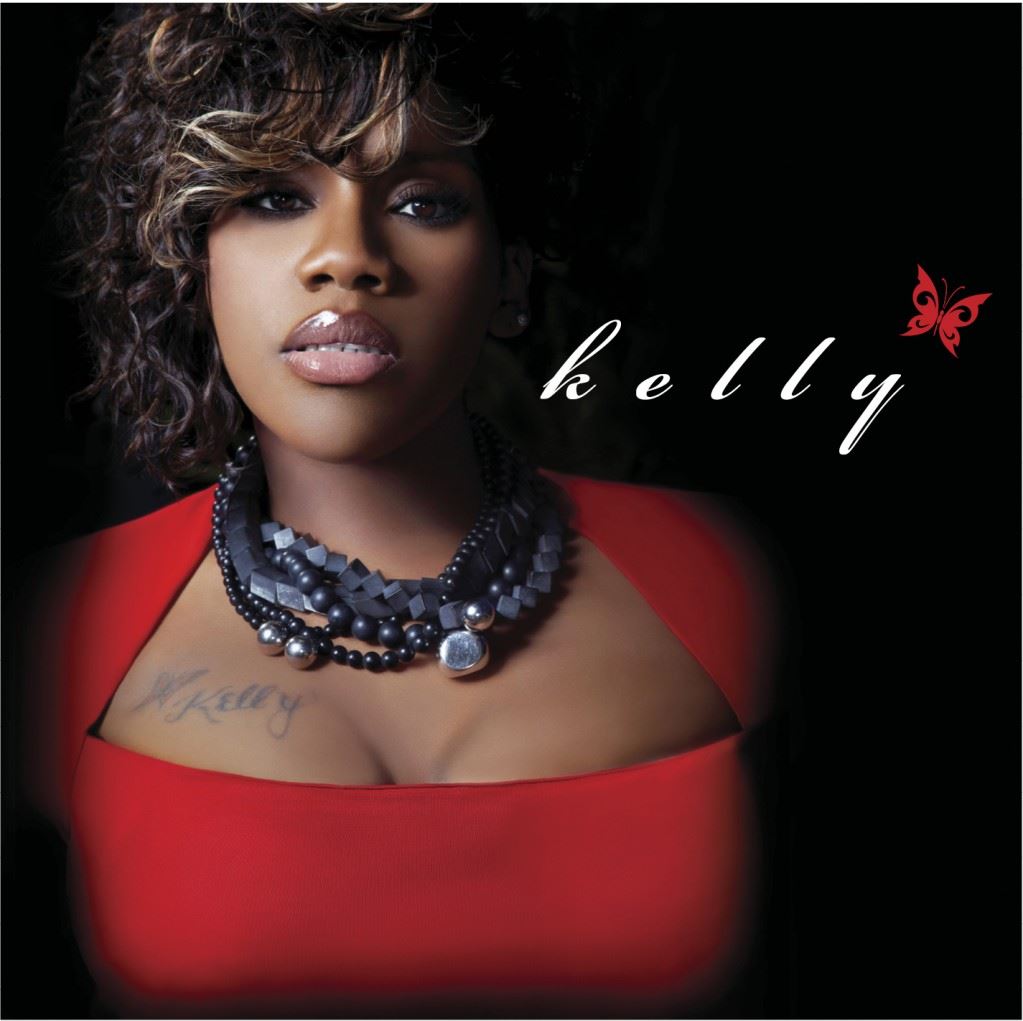 R&B isn't going anywhere! Any form of music requires rhythm and if it's gonna have soul, you need a little blues so R&B ain't going nowhere!
-Kelly Price
Since her debut album, Soul of a Woman, Kelly Price has been known for her soul stirring vocals. Reminiscent of vocal powerhouses like Aretha Franklin and Whitney Houston with a sparking songwriter's hand, Kelly's artistry has always carried an authentic approach to R&B.  However with so many chart topping artists who lack  the vocal range and songwriting skills to say anything meaningful, you wonder whether this honest art form of R&B and its rich tradition would make a definite comeback?  Would we lose appreciation for the melodic and mature story lines along with the emotional connection we've always known in this genre? After listening to Kelly's current album release, Kelly,  I can honestly say she's given a solid case and strongly defended the statement, "R&B ain't going nowhere".
From the first eleven seconds of the album single, Tired, Kelly totally grabs your attention. With looming strings and chords beneath  her voice,  you are automatically in a state of anticipation and longing. As the song builds into a beautiful crescendo, you feel this dramatic pain and soul drenched cry in her spirit. If I were to make an emotional comparison, I would have to say the song and her vocal performance could have easily been the backdrop of the raw anger portrayed by Angela Bessetts' infamous fire scene as Bernadette in Waiting to Exhale. In the track, Not My Daddy featuring Stokely of Mint Condition, you are left speechless because of this song. It carries a strong storyline of two people fighting to make their relationship work but the music has that signature "Mint Condition" sound. What draws me in the most regarding this song is it's flirtatious nature. It teases you in waves like a good lover towards the end and completely turns you out on the last note. You're left shivering cause it feels so good!
With the rhythmic blend of jazz, Latin beats and funk, And You Don't Stop takes its cue from War's Galaxy which will infectiously get you caught up in the groove. Written by Price and produced by Warryn Campbell, this song channels that disco feel which is hard to deny. While this song had me at "hello" with War's sample, I really loved the string arrangements. Like autumn leaves on the wind, the strings danced beautifully on the track . It seemed to warmly give a very "Quincy Jones" feel in that respect as well.
With her proven record with ballads, Kelly's voice is totally in its element in the cuts, I'm Sorry and The Rain. Produced by Shep Crawford, I'm Sorry brings a brutally honest confessional. It is saturated with the tear stains of every woman whose ever been transparent in her mistakes of  not loving herself. The lyricism and vocal arrangement brilliantly create a song of forgiveness and healing and kind of acts as a remedy song for the preceding tune, Himaholic. Originally intended for the soundtrack of the movie, Precious, The Rain is nicely penned with an emotional richness. Kelly's vocals starts as a calm mist in the first half of the song but the bridge  brings "the rain" and highlights the glory of her gospel inspired styling. Truthfully, the song's build up brought out the "church girl" in me and I needed a fan to fight the tears. I love when a song does that to me.
Now, I really enjoyed the 70's live feel of Vexed and Speechless, which evokes a spirit of Prince's earlier production style, but Kelly really hits the nail on the head in Get Right or Get Left. This song, written once again by Kelly Price and Warryn Campbell, definitely channels a younger Aretha Franklin. It carries those home grown gospel roots, complimentary sass and that distinctive sound of the late 60's. A wonderfully designed song that draws you into the fullness of Kelly's talent.
From beginning to end, Price gives an inspiring, luminous and solid presentation of R&B in the Kelly album. It not only gives you "classic Kelly" but it also displays her extensive range through various styles of R&B. Musically diverse, filled with passion and upholding the banner of "real  R&B",  Kelly Price doesn't just give an album, she give us……Kelly.
Hope West is a music enthusiast and music photographer who has captured artists like B.B. King, Janet Jackson, Teddy Riley and many others.  A life long lover of music, Hope is a graduate of Full Sail University where she studied music engineering. She's also a proud "Florida Girl" born and raised in Ft. Lauderdale, Fl. and currently resides in Atlanta, GA as a "Georgia Peach". Hope is known for her creativity, sense of humor and quirky perfectionism. Artist(s) that make her freak out as a music fan: Sheila E., Jimmy Jam & Terry Lewis, Quincy Jones.