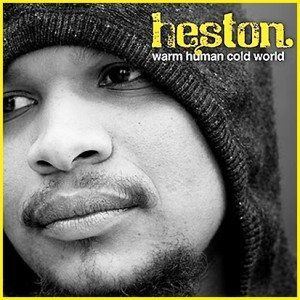 Heston's sophomore album, Warm Human Cold World is a soothing mix of jazz, soul and funk that is laid back and quite easy to listen to. It's easy to listen to in the car, while working, during dinner, and easy to listen to while spending time with that special someone. For that reason alone it succeeds, because so much of the music pumped through the airwaves these days is quite harsh. The tracks are often overwhelming and/or the lyrics are repulsive. Nothing offensive here, Heston mainly addresses love– being in love, making love, as well as losing love–rather poetically on tracks like "She Lives In Me" ("This is something more than love. She lives in me.") and "Lonely In My Room" ("Too many have tried to light my fire. Still I can't sleep in my bed. Don't know why I ever left you.").
Even though the sailing is smooth some waves would have been nice. Although the cd starts out with an uptempo track, "The Greatest Lover" (a song which is probably a delight to hear live because of some great horns and a funky organ on the track) and the cd ends with an uptempo track, "Oh La La", which sounds like a vintage funk track from the 70's– their presence does not rock the boat or steer the cd away from the direction in which it is headed. One after another the tracks come with the same temperament and laid back execution. They flow into each other, which, in some ways speaks to the continuity of the cd. It can be played without skipping any tracks. But, I was hoping for a track that was different than or stood apart from the others in some way that made the listener absolutely never forget it. It almost went there at the end of "You", where, as the song rides out there's a mini jam session from the band that leaves you wanting more.

That's not to say the cd doesn't have merit. There is no lack of musicianship on this cd. Heston delivers soulful vocals–he has a raspy and falsetto thing going on that is reminiscent of Maxwell and it works nicely on "She Lives In Me" and the Caribbean-flavored "Right Here". The lyrics to the songs are solid and to hear tracks played by actual instruments is a breath of fresh air. Maybe Heston's goal with this cd is not to rock your boat, but to float it. If you like music that beckons you to take it easy, then relax and enjoy.
DJKKC
Purchase on iTunes
World Soul Music
facebook.com/hestonmusic
twitter.com/hestonsoulmusic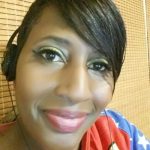 I have questions. Artists have answers.