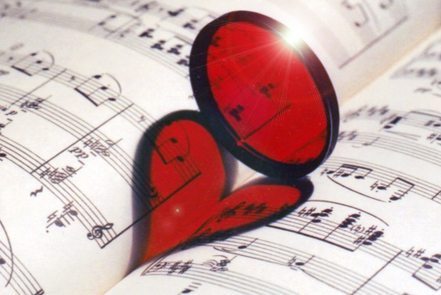 Editor's Note: Here at GFM we could not be more excited that one of our own longtime fam members answered our call for contributing writers! Sonya Jagers poses a question here that is so important to the discovery of our musical selves… after reading this post I think you will all agree that we are anticipating what she will post next!

More often than not we hear the question "When did you fall in love with Hip Hop?" but rarely do we hear the question "When did you fall in love with music?" At first I thought about writing about when I fell in love with R&B music, but Grown Folks Music is so much more than just R&B music. It's about music, music that moves you and takes you to that special time and place whenever you hear a particular song. Music that makes you dance, bob your head, laugh, cry, or simply sit still and let the melodies and grooves move through your soul. That is the power of music, and that is why I believe I fell in love with music from birth, if not before. I know it sounds crazy, so let me explain.
I was born and raised in the inner city of Milwaukee, Wisconsin to parents who are originally from the south. I can't remember a time when music wasn't playing in our home. My parents loved everything from the 1960's and 70's that was Motown and Stax related. Marvin Gaye, Sam & Dave, Isaac Hayes, The Four Tops, The Temptations, Aretha Franklin, Dinah Washington, Sarah Vaughn, James Brown, Ray Charles, Barry White, and most importantly to me, Al Green. (Those who know me know that Al Green is my all time favorite singer.) My parents are also fans of country music and some rock and roll, and from time to time we'd hear Kenny Rodgers, Elvis Presley or Rod Stewart playing in the house or out in the garage when my dad was fixing a car or building something.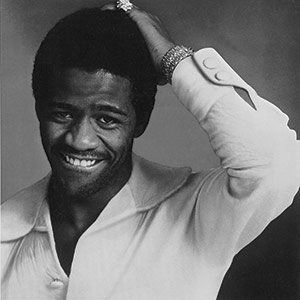 When music was playing in our house it made us happy. It helped us move a little faster to get those chores done so we could get outside and play on Saturday mornings. When my mom's favorite song was playing she'd stop what she was doing and get to dancing and swinging those hips, showing us how her and her siblings used to get down back in the day. Those were good times. Soul Train was a must see because that's how we learned the latest dances and saw our favorite singer or group perform. In the 80's MTV introduced music videos and it blew our minds wide open. From that point on music and how it was introduced to the masses evolved, and so did our tastes. When my older siblings got jobs they bought their own records and cassette tapes. We didn't play our parent's oldies but goodies anymore. We were too enamored with Wham!, Stephanie Mills, Cyndi Lauper, Spandau Ballet, Culture Club, Morris Day and the Time, Prince, Shelia E, Alexander O'Neal. The list goes on and on.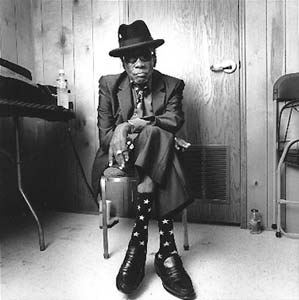 My late grandfather introduced me to the Blues when I was about 8 or 9 years old, John Lee Hooker in particular. He didn't sit me down and say "This is John Lee Hooker" or "This is the Blues." I was introduced by watching him sip on his brown liquor, close his eyes and bob his head to the beat of the music. I was mesmerized, hence my favorite term "Brown Liquor Music." (I need to trademark that!) Every so often he'd throw his hand in the air and yell "Ayyyyyeeeee!!!" as he sang or hummed along with the song. Drunk or not, the music moved him and I loved seeing him get lost in it. I wanted to get lost in it with him, and I did. Whenever my grandfather came to town or if we went to visit him, he insisted that his favorite songs were played in the house or in the car, and it was usually the Blues or Al Green. He would even bring his own records or 8 track tapes to play. Before that I heard very little of the Blues because neither of my parents cared for it. My mom said the Blues was too depressing, to which I countered with "And country music isn't?"
Later on in middle school I became a huge fan of old black and white movies from the 1930's and '40's. Watching these movies introduced me to big band music and I became obsessed with the likes of Tommy and Jimmy Dorsey, Count Basie, and Duke Ellington, among others. At this point my parents thought I was strange, but to me I found yet another precious gem, another form of music to love and appreciate.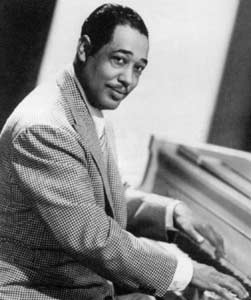 I could talk forever about my love of music and at what point in my life I came to love different genres, artists, or groups. I didn't just fall in love with music at a very early age – I am constantly falling in love with music. Every time I'm introduced to a new artist, song, or rediscover an oldie but goodie it's like I'm falling in love all over again. I can't go a day without hearing music. It's part of my life line. It starts my day in the morning and ends my day in the evening. When I got introduced to Grown Folks Music a few years ago, I was instantly hooked because they share my same love and passion for music. Not R&B, hip hop, rock, jazz or the Blues. Music. So I ask you, when did you fall in love with music?
Sonya Jagers
Music lover, Ride or Die fan of Grown Folks Music