From the press release:
Satisfying and soulful. Raw and raunchy. Inspiring, tantalizing and scandalous. Dripping with sensuality. Toronto rock soul songtress Saidah Baba Talibah's – who's been described as Living Color-meets-Erykah Badu – debut LP is more than just an album: it's an experience. The suggestive, choose-your-own-adventure parentheses around the 'S' in the album's title are indicative not only of the album's lyrical content, but of Saidah as an artist and as a person.
We couldn't have said it any better.
"Experience" Saidah's new video for the single "(S)Cream", directed by Maya and Shevan Bastian.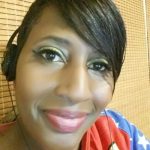 I have questions. Artists have answers.