Legacy Recordings is honoring the High Priestess of Soul, Nina Simone as the label's February Artist of the Month and has released a new video of memorable performances moments of her singing her hit "To Be Free".
Nina Simone, who would've turned 80 on February 21, was a strong and vocal civil rights advocate who carried the message of universal rights and personal empowerment, freedom, equality and dignity throughout her career. Whether it was political or emotional or personal, she never failed to tell the truth through her music.
Find out more about the celebration of Nina Simone and her legacy at www.legacyrecordings.com.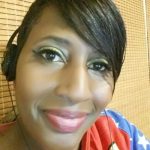 I have questions. Artists have answers.