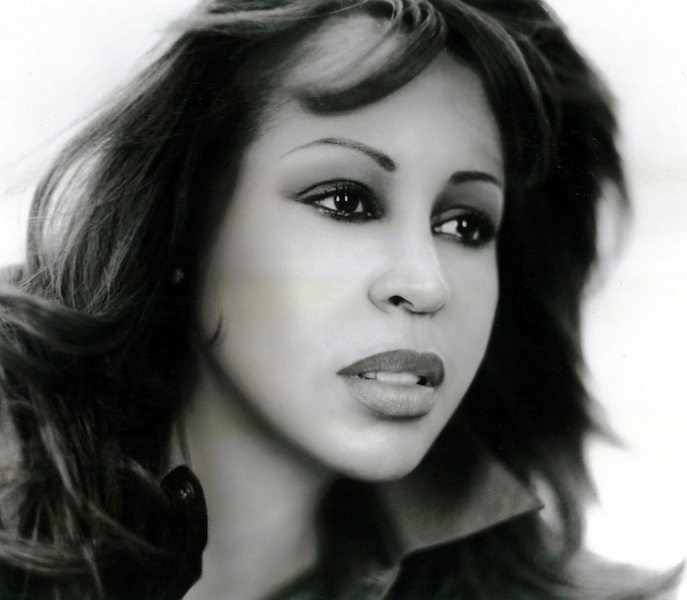 GFM Fam we are keeping the blog open on this post today in tribute to Vesta Williams.
What can one say, really? The news of the passing of Vesta Williams has come as a shock and all of our collective thoughts are with her family, friends, colleagues and fans at this difficult time. The name Vesta Williams is synonymous with singing. A singer's, singer as evidenced by not only all the great work she produced for her own projects, but her extensive work with others as a background and featured vocalist.
When you have an opportunity, I would like for you to follow this link here. The link will take you to a page that lists the numerous credits on projects that Vesta compiled throughout her career. You don't attain that many credits by accident, that takes a lot of skill and preparation and I would also make the assumption(not having the pleasure of ever meeting Vesta personally) that Vesta's personality and ability to collaborate with others played a significant part as well.
Passionate, skillful singing is what I heard as a teenager when I first heard Vesta's voice. I was instantly taken in by her sound, a sound that was familiar in one sense, but altogether unique and personalized in another. I always heard an underlying fire on Vesta's tracks, a fire that combined joy and confidence that said "I got this, because I've spent the time and developed my talents to the point where it's like a walk in the park." Vesta always had the tools, you know, the type of singer that you just didn't want start anything with on the outro. All that range, the big sound, her improvisational abilities. My favorite sound on earth is the sound of a great female vocalist, not good, not mediocre, but great. That's Vesta.
I understand that the transition is all part of life, doesn't make it any easier when you feel a connection with someone, but that's where we are and how we deal. What pains me is that with so many of these losses we're not just losing musicians we're losing blueprints. What do I mean? I mean that we are losing individuals who embodied the craft of music, that's a blueprint. I worry that we aren't generating enough, or are even concerned about generating apprentices to continue crafting music with a certain standard. But maybe, just maybe there's a young budding vocalist out there who from this sad occasion will have their interest piqued in Vesta's music, apprentice with it, and when they are ready, will bring that same fire that was in one Vesta Williams. Rest In Peace.
You truly are…

Ivan Orr is a multi-instrumentalist, composer, performer, and writer. A native of Charlottesville, Virginia Ivan was involved with the forming and nascent days of The Music Resource Center as its first Program Director. A graduate of Virginia Commonwealth University's Department of Music, Ivan currently resides in Richmond, VA where he maintains an active performance and production schedule while serving as the Music Editor for Grown Folks Music, a position he has held since 2010.