Please enjoy these equally wonderful songs about dreaming by two BEAUTIFUL and TALENTED artists with the same last name. "I'm Dreamin" by Christopher Williams and "Dreamin" by Vanessa Williams. One is an up-tempo club jam, while the other is a smooth and slow.
Christopher Williams: "I'm Dreamin"
Vanessa Williams: "Dreamin"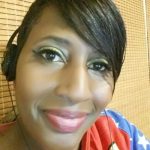 I have questions. Artists have answers.