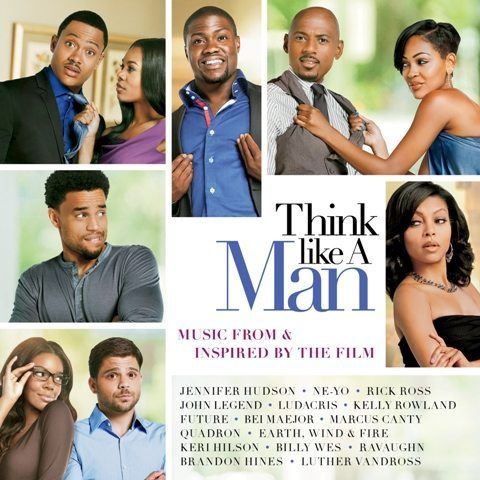 Grown Folks Music had the pleasure of attending an advanced screening of the new movie release "Think Like a Man". The film opens with James Brown's classic, "It's a Man's, Man's, Man's World". This opening song sets the tone for the film, or does it? "Think Like a Man" revolves around couples at various stages of their relationships, and the relationships are framed from the perspective status of the men, as you have the:
1. Player
2. Mama's Boy
3. Dreamer
4. Non-Committer
5. Happily Married Man
6. Happily Divorced Man
It is a hilarious ride through the ups and downs that the couples experience, as Steve Harvey's bestseller "Act Like a Lady, Think Like a Man", becomes a game between the men and women to see who can outsmart whom. The majority of the focus is on the couples, as Steve Harvey only occasionally pops in to offer advice.
The movie delivers several laughs, and it was a pleasant surprise to see that not all of the laughs came from Kevin Hart. Speaking of Kevin Hart, he is in rare form in "Think Like a Man". The movie is fun for either date night or hanging out with friends. Some people may choose to take the movie's lessons and advice to heart, while others may choose to see the movie as pure entertainment. "Think Like a Man" is hilariously recommended. Check out "Think Like a Man" in theaters Friday, April 20th.