Intro: In our final entry for the series we take on a slightly different subject matter than the redemptive nature of last week's focus. Yes, we are poised to deal with all the lasciviousness of a rather un-saintly nature. But honestly, not all of the messages that we will feature today will put you on the express to you know where. As always, we start with the now and when we compare it with the then, we focus on the connection that what's being said is absolutely nothing new. The delivery, the audience, and possibly the reactions may change but sentiment operates in the realm of the eternal.
This week's topic: Material Boys and Girls
Blame It-Jamie Foxx feat. T-Pain/Let The Good Times Roll-Louis Jordan
The message is pretty clear in both of these songs…a good time, although "Blame It" takes a more dionysian approach in its heavy reliance on alcohol and subsequent abdication of all responsibility. Where this pair fits into our material theme is that they squarely fit the old adage "You have to pay to play".
The Music

"Blame It" see: auto-tune. "Let The Good Times Roll" generally credited(and rightfully so)as the bridge between the swing era and rhythm blues and rock and roll. Louis Jordan's "jump blues" was primed for dancing, and Jordan set the standard for many an entertainer to follow his suit in the decades to come.
That Was Then…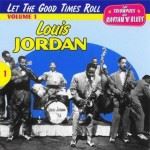 Louis Jordan's initial version on "Let The Good Times Roll" was released in 1946 (with an updated version arranged and conducted by Quincy Jones a decade later)in a time where the post-war had seen ensembles reduced down from 17 members to the 4, 5 or 6 member combos that we think of as bands today. Jordan attained mass "pop" appeal at time when very, very few black artists could escape the labeling of "race records".
This Is Now…
See: auto-tune…not to be dismissive but pretty much that's where we are.
Swagga Like Us-T.I. feat. Kanye West, Jay-Z and Lil Wayne/Cool-The Time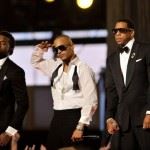 The Message
Look at me and here are the reasons why you should look at me. Period. Point blank.
The Music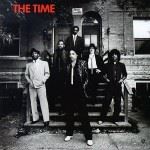 "Swagga Like Us" pretty much 808's and heartbreaks which is not necessarily a bad thing. "Cool" basically Jamie Starr and company doing their thing. Did I mention that "The Time" is one of the best live bands in history? Period. Point blank.

That Was Then…

1981: The beginning of the Reagan era, Chrysler bailout, the hostages return home from Iran, interesting times. Who knew that by the end of the decade the concept of a band in urban music would be the exception as opposed to the rule?
This Is Now…
If you were around in 1981, few would have believed that Hip-Hop would have the global influence that it does. Those who did believe the music could be the global force that it is in 2009 you call…Russell.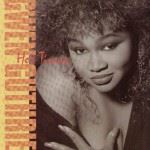 Single Ladies-Beyonce/Nothing Goin' On But The Rent-Gwen Guthrie
The Message
Even though Ms. Knowles-Carter (or whatever) professes that she is not into the things "of this world", her refrain exclaims that "You shoulda put a ring on it" further solidifying that for some people "Every kiss really does begin with k…". The late Gwen Guthrie takes the direct route and I must say I'm not mad at all at her hustle.
The Music

"Single Ladies" really does take the notion of making a beat literally (except for a few flourishes here and there and most notably the chorus & bridge). "Nothing Goin' On But The Rent" relies heavily on the production techniques of 80's house music (albeit with a slightly slower tempo) paving the way for future hits by groups like C+C Music Factory and Black Box.

That Was Then…
1986 was the height of 80's yuppiedom and all the values of "Wall St." before the actual crash in late '87. This song seems to accurately embrace the tenor of the times "No romance without finance".
This Is Now…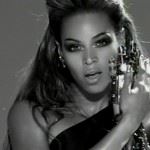 To not acknowledge that "Single Ladies" has become somewhat of an anthem or maybe even a movement would be disingenuous. My only question at the end of the day is what does the ring really represent?
Special Comment
I am certainly not positioning this special comment as the ultimate dig against the subject matter that B. Knowles has chosen align herself with throughout her career. I'm really interested to know if anyone has noticed a pattern of materialism/consumerism disguised as empowerment? Maybe it's just me, and certainly she is an easy target because of her enormous exposure. But I really want to know if "Put a ring on it" the defining factor in relationships and if so, which came first the Beyonce or the egg?
Conclusion
I have thoroughly enjoyed working on this series this month. I have learned a lot and in 2010 you can expect to see these comparisons on a frequent basis. Here's to a successful New Year for all! Cheers!

Ivan Orr is a multi-instrumentalist, composer, performer, and writer. A native of Charlottesville, Virginia Ivan was involved with the forming and nascent days of The Music Resource Center as its first Program Director. A graduate of Virginia Commonwealth University's Department of Music, Ivan currently resides in Richmond, VA where he maintains an active performance and production schedule while serving as the Music Editor for Grown Folks Music, a position he has held since 2010.