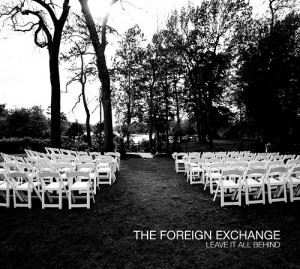 For all the naysayers and those who otherwise think that there is no good music out today, this has been a great couple of weeks. Let's see we've had:
The stellar return of the hardest working man everyone should know, aka Eric Roberson:Music Fan First
, new George Benson – Songs and Stories
, Ledisi's Billboard topping, Turn Me Loose [CD/DVD]
, Queen Latifah's Persona
, Smokey Robinson – Time Flies When You're Having Fun
, Robert Glasper's – Double Booked
and Calvin Richardson's When Love Comes
just to name a few!!
Upcoming releases from Kimberly Nichole, Priscilla Renea and Brittany Bosco are promising as well. Now, we must do our part and BUY the music.
Now, back to the matter at hand. For fans of The Foreign Exchange, it has been a special week as well. First we had the 5th anniversary of the "Connected" album and free Radio 1 Live session download. Then, we were blessed with this video for the outstanding single, "House of Cards". It's only Wednesday, who knows what's next?? Plus, the upcoming album release, City Lights Vol. 2: Shibuya is only 20 days away.
Still wondering what happened to the music? Enjoy the video.
The Foreign Exchange feat. Muhsinah – "House Of Cards" from The Foreign Exchange on Vimeo.