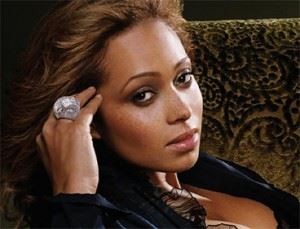 As we wait for her long overdue, live album and DVD (rumored), here's a few videos to hold you over. Tamia, whose last album, Between Friends (2006) was released independently via Image Entertainment, also beautifully performed the Canadian anthem, "O Canada" last week at the NBA All Star Game. You can check it out after the jump.
"Stranger In My House" (Shep Crawford, Shae Jones) A Nu Day (Elektra/Asylum/2000).
"Tomorrow" (Live)
"How do you keep the music playing?" James Ingram & Tamia
The one that started it all.
"You Put A Move On My Heart" (Rod Temperton), Tamia/Q's Jook Joint, (Qwest/Warner Brothers/1998).
Live at Quincy Jones Celebration

Permalink