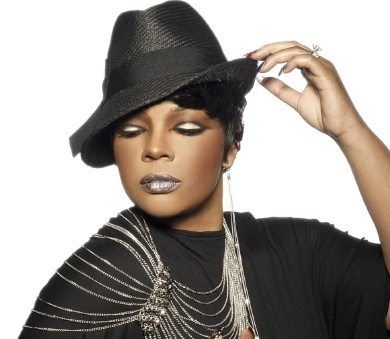 Shanachie recording artist,  Syleena Johnson is back in the studio and working on her new CD, Chapter V: Underrated scheduled to hit September 2011!! Her new single, A Boss is a song positioned to uplift women. "This song empowers women to be strong and demand what they want from a relationship. The lyrics say, He can get it (my heart that is) if he is a Boss like me. The meaning is that you want your partner to do all of the things that you are doing to better yourself as a person, career wise or any other way," says the songstress.  Check out this song and tell us what you think. Also, be sure to catch Syleena in the upcoming reality show R&B Housewives with Faith Evans, Nicci Gilbert of Brownstone, Keke Wyatt, Angie Stone, Kelly Price, Tweet and Lelee Lyons of SWV. The show will be co-produced by Faith Evans and Nicci Gilbert and executive produced by James DuBose.
New Single: Syleena Johnson – "A BOSS" by GrownFolksMusic

Hope is a music enthusiast and continual student of photography. Also known to rock out a quiet church or elevator with her current ringtone, Tom & Jerry's Uncle Paco, "Crambone".