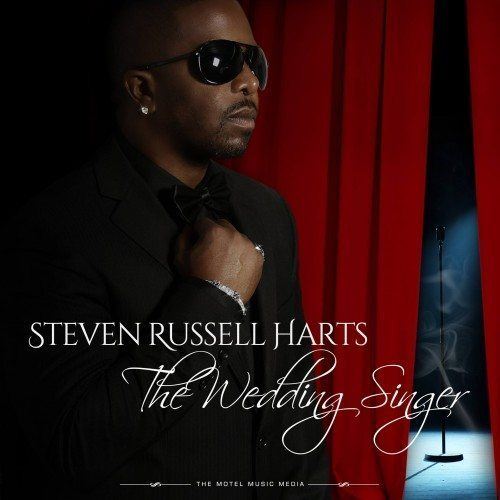 Steven Russell Harts, lead singer of the group TROOP– yes Grown Folks, that TROOP– took time out to talk with Grown Folks Music. We chopped it up about his current solo album The Wedding Singer and the remix of the first single, "Shelter Deluxe" (Listen to it here). We also talked about the current situation that R&B music finds itself in, TROOP's recent episode on the TV One series Unsung, and the return of TROOP. Read the interview below and enjoy.
GFM: Let's jump right, in. You have a solo project out (called) The Wedding Singer. The first single is "Shelter". Before we get into the album, can we talk about the "Shelter Deluxe" remix that you have going with that all-star lineup? How in the world did you get all these people? You've got… and let me make sure I'm correct… and (you can) correct me if I'm wrong… you've got Joe Little from the Rude Boys. You have one of my hometown favorites, Mr. Keith Washington. You have the silky and smooth Howard Hewett. You've have one of my favorite people in the entire world, Mr. Al B. Sure! and you have Elliott Yamin and let me just say, he goes in on this remix. He is one of the most underrated voices out today, but that's a discussion for another time. How in the world did you make this thing happen?
SRH: You know, I just feel like R&B is in a state of emergency in a certain fashion. So, I've just been trying to come up with ways that I could do whatever I could to bring some interest and make R&B interesting. I just called up a bunch of my friends and asked them if they would help me do this remix– this idea that I had to do like a "Secret Garden" with this song "Shelter"– because I think "Shelter" is such a good song for women. They agreed. They all came in and me and Al B. got together and figured out the parts and it turned into magic.
GFM: You mean you didn't do your parts remotely? You mean you got all of these brothers in one studio to do the remix?
SRH: Oh no, no. It was only a couple of people here at the same time. But, I got everybody to be down and come and participate… yeah.
GFM: So going back to the album overall–The Wedding Singer. Listening to the songs, they do sound a bit like a soundtrack to a wedding. Tell us about the feel of the album and the meaning behind the title of the album.
SRH: Well I wanted it to be… like you said.. I wanted it to be a soundtrack to love. Discovering love… remembering love.. making a decision about being in love. I wanted it to be all those things under one umbrella. The title actually came from my brother. He always teases me about, "If I could sing man, I would be singing at everybody's wedding. People get married everyday." (laughs) He's on me about doing certain stuff. We were playing pool one day and he was playing a bunch of my music and he said, "This is my album right here. This is the wedding singer." That's how it happened. I went and put a bunch of good songs together that I thought would fit the purpose and that's how I got the album.
GFM: Those of us… or those out there who haven't seen TROOP's Unsung episode should know that you haven't been sitting inactive after the years that TROOP disbanded. Can you talk about the work that you continued to do in the music industry and with whom– some of the artists that you've worked with?
SRH: At one point in my career I had to make a decision about keeping songs for a future TROOP album… if it happened or not. I decided to send some music around to a few friends at labels and I was able to start my career as a writer/producer. Randy Jackson, from American Idol, actually was the first person that gave me a shot with a group called Jersey Avenue. The song was called "I Wonder Why". From that, I joined with a couple of buddies of mine, Harvey Mason, Jr. and Damon Thomas. We started The Underdogs. And Jay Valentine… Jay was actually there before me and we all got together and started The Underdogs. From there we produced Jennifer Hudson, Jordin Sparks' "No Air", Chris Brown, Charlie Wilson, Ruben Studdard, Katharine McPhee, David Archuleta and Aretha Franklin. I mean I've worked with almost everybody that's anybody, except Rihanna, I haven't had a chance to meet her. I even had a chance to sit in… when we did Dreamgirls, I worked with Beyonce', you know just sitting in and watching her do her thing, so that was a privilege. So, I've managed to stay pretty busy over the years… got a couple Grammys.
GFM: Oh that's all… just a couple. (laughs) Just a couple little Grammys. I had no idea you that were part of The Underdogs. Do you continue to work with them?
SRH: Yeah, I work with The Underdogs often. I am on my own now, but I go and write with them all the time, yes.
GFM: Speaking of the Unsung episode, were you satisfied with how TROOP's story was told?
SRH: I thought it was decent. I thought it was safe. I wish that it would've been… you know that was the opportunity for the raw truth to come out and I thought they made it a little safe just for certain members of the group to feel a certain comfort or whatever. So, I think it was cool. I think it was nice. It didn't get into the depths of why decisions were made. What led to certain decisions… they never did get into that. They just kinda did an overlook of the whole thing, which I think was okay. I think it was cool. I think it served its purpose, yes. But I wish it was more truthful about the relationships and how it went bad amongst the group. They didn't really tell the truth or get too deep about that.
GFM: What advice if any do you give… if asked… to these young artists coming along about the inner workings of the music industry?
SRH: Well the music industry now is so different. People are creating themselves. You can become an Instagram star now. It's a totally different game. I would say to somebody pursuing music seriously to make sure they have a great team around them. Get some great representation. Promote yourself and create as much buzz on your own as you possibly can because any label… any representative that you go to is going to be looking at your followers on Instagram, or Facebook, or MySpace– all this stuff. All that matters now. You have to really just build yourself up and try to become who you're gonna be, because the labels are not gonna create an artist these days. You have to already be who you're gonna be– already have a following before a label will touch you. I would say just work hard. If you believe in yourself stick to it. Don't take "no" for an answer and just constantly create new music. And know the business.
GFM: That intrigues me that you say that. I was watching a music documentary,and forgive me for not remembering the title, (but) one of the people interviewed said the same thing you just said. Labels no longer create the artists or invest in the artists to that degree. You already have to come with something– with followers and kind of a package. But with that said, the reason that intrigues me is how do you account for the image that artists seem to be molded into after they're signed and after stardom comes. The music they're asked to sing and perform. The lyrics they're asked to sing and the outfits they're asked to wear. How do you account for that which seems to be a little bit different than it was before they were signed? The image that seems to be different?
SRH: It depends. I think that's independently on each camp… on what image they're trying to portray. You know most people nowadays do what they see. They might see somebody dressing a certain way and try to put a little spin on it. There's not a lot of originality going on. There's so many different artists that are out right now that look the same and dress the same. It's kinda hard to say that it's just the record label doing that. I think it's just the record companies pushing… the record company wants what's hot, so they're not trying to create a Michael Jackson or believe in a Prince. They don't have time for that. They don't have time for you to go from "I Wanna Be Your Lover" to "Purple Rain". They just don't have that kind of time. I just think it's a sign of a times. We're in an era right now where this period of music… this era of music… it's just that time where it's not a lot of extra creativity. Those who do step out of the box as far as work ethic and creativity like a Beyonce'– she stays young and fresh and keeps everything with how the times are, but she works like Tina Turner. She's the only one that does it and she's the only Beyonce'.
We're just in that era where everything is the same. We're not in the era where you've got TROOP, New Edition, Ready For The World and Mint Condition. We're just not in those days anymore. You're not in the day where you have several production teams doing a bunch of great music. If you do have different production teams, they're all trying to sound like one producer. It's one producer's sound that's ruling the industry– which is fine for him. I think the heavens have opened up for him so that's great, but we're in an industry. We're in an industry where when you turn on pop radio you hear different songs. You hear different meanings… different looks. You see different videos when you turn to pop television, but when you come to R&B, they've crammed up into R&B Hip-Hop, so we're all just one thing. Hip-Hop can't breathe without R&B, and R&B can't be loved as R&B without having some slick, Hip-Hop way to it. I think that train wreck right there is gonna kill R&B, because Hip-Hop's not going nowhere. Hip-Hop is going to evolve into anything. It has a life of its own. Anything can be Hip-Hop. R&B is what's really at stake.
GFM: Just touching back on what you said about the Instagram star. The age of the Instagram star, the internet star– all of those outlets where you can become a sensation very quickly. Do you think that has also contributed to the death of the R&B male group? The R&B male group is an endangered species. Where have the R&B male groups gone?
SRH: Shoot, I'll go a little further and say the R&B male group is extinct almost. You see a TGT pop up. You see TROOP is making their way back. It's extinct because the labels are not interested in it. It's not about what the female fans or the fans want. It's about what's gonna make the quickest buck for today. They don't care that Silk is still out on the road every weekend and people would love to hear a new song and see a new Silk album, or a new H-Town album. They just don't care about that. It just doesn't matter. Groups like us–TROOP and Silk and New Edition– we make our money out on the road doing touring. So the fact that we've had hits (means) we don't have to have new songs. We never have to create another song to be TROOP and to go out and make millions of dollars on the road. We've already created them with "Spread My Wings" and "All I Do" and the stuff that we did in the past. So, the record companies… they have to make their money where they can. If it's a young hot act that sounds like something in the club right now, then let's go. Let's go get it. There's no interest in a male R&B situation.
GFM: That's unfortunate, because I look at the White (pop) boy bands like The Wanted, One Direction and Five Seconds of Summer and there seems to be an interest in putting together the White (pop) boy bands or male groups, but none with the R&B male group. I think that's something that's sorely missed… along with the solo R&B male artist, but that's a discussion for another time.
GFM: Tell us what's going on with TROOP. We are reuniting, I hear. We have a single, "Not In A Million Years". Tell us everything about the TROOP reunion.
SRH: The TROOP reunion is great. Right now we're performing a lot. Since the Unsung episode, we've been working like crazy so we've just really been rehearsing and getting our tour life back together, to be honest, while we record between being out of town. It's going great. Everybody has a bunch of great ideas. We have a new single called "Not In A Million Years. (It's) just a taste of TROOP– where we left off and where we are now as far as those classic records having not gone anywhere. We still can do that, but the album is gonna be filled with fresh, new music. We're gonna be in the club this time– we're bangin'. We're just gonna do what we're supposed to do to represent the age that we're in. We're not going anywhere, so we don't have to fight the grain of music that's going on. We've just gotta get with it and do TROOP. Do what TROOP would do today. So, we're having fun just coming up with the ideas. It's gonna be amazing.
Connect with Steven Russell Harts
On Twitter – @StevenRusel
On Facebook – http://facebook.com/StevenRussellHarts
On Instagram – @SteveofTroop
Attend Steven's Songwriters Social mixer: email songwriters@MatthewsEnt.com
Booking: TROOP or Steven Russell Harts booking@MatthewsEnt.com
Connect with TROOP
On Twitter: http://twitter.com/TROOPRnB
On Facebook: http://facebook.com/TROOPReturn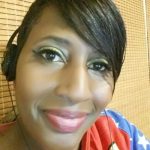 I ask questions of your some of your favorite artists.