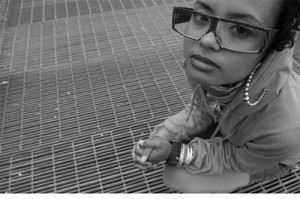 Lovely new joint from Atlanta's own Stacy Epps.
You can read more about the talented USC law grad turned singer/MC here via Creative Loafing.
This is a quote from her MySpace page describing her voice:
"Though rain has cleansing properties, I really love the sunshine," says Epps. Intermingled with the ruggedly spotless beats of Apex, Diamond D, Jay Dilla, Kareeim Riggens and Everett James she smoothly blends her urban alternative vocal style. Stacy's approach is a heavily enchanting sound that delivers a brilliantly clairvoyant vibrato. Engineers elegantly intertwine her floating voice with gritty boom-bap gems. . This gives her work a dreamlike quality that never seems to overpower the beat, as Stacy Epps grooves mystically through it.
I'd have to agree. Let us know what you think.