#SoulfulSaturday Salutes 'Pride & Joy'…
As Black Music Month comes to a close, #SoulfulSaturday will continue to highlight, acknowledge, and even spread love to the artists that paved the way. Let's take it back to 1963, where the essential Marvin Gaye recorded a romantically, serenadin' classic tune that would soon be familiar to our ears. Marvin, along with the late Norman Whitfield, and the legendary band The Funk Brothers composed this #Soulful track, which would later make its' way onto the screen in the romantic comedy Coming To America (1988).
Pride and Joy featured sweet background vocals from the classic Motown group Martha & The Vandellas, bringing classic Rhythm & Blues to light. Recorded at the legendary Hitsville, U.S.A located in Detroit, MI, Motown (formerly Tamla Records) released 'Pride & Joy' making it a top-ten hit on the R&B charts that year. Enjoy the visuals Fam of the quintessential Marvin Gaye, as he gives us some Pride & Joy.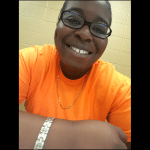 Mattie Brown is a Music Journalist, specializing in reporting and producing content for the R&B genre. Residing in Decatur, GA she obtained her A.A in Journalism from Georgia State University-Perimeter College. Mattie has always had a passion for writing, designing and editing. While pursuing her B.A at Clayton State University, her musical passion took her to new heights. "My love for R&B has kind of outweighed everything", she states. She has truly taken her craft and used it to her full advantage. Mattie joined the team of Grown Folks Music in the summer of 2017 as their Music Journalist and is continuing to pursue her education.