#SoulfulSaturday respects the Culture, too 😉
Atlanta's hip-hop trio Migos has certainly bridged the gap with the Soul Train visuals for their new single "Walk It Talk It". Premiering this week, the video has made its rounds and has gotten folks talking. "This may be by far the best video of 2018!", exclaiming fans of the trio. Migos and Drake, who also featured a verse on the track, are shown rocking 70's retro gear and cuttin' an aligned step from left to right. Familiar, huh?

Walk It,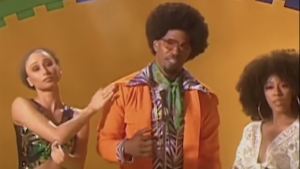 Talk It also features a surprise guest cameo from actor Jamie Foxx who plays the Culture Ride show's host, "Ron Delirious," versus the original Soul Train creator, producer, and host Don Cornelius.
Migos and Mr. Graham manages (in 2018) to pull-off the authentic Soul Train culture, rocking the suits, the afros, along with the live band in the background. They're #BridgingTheGap tremendously, which is something we highly admire here at GFM. We're definitely doing it for the culture. Enjoy the creative visuals from our new generation.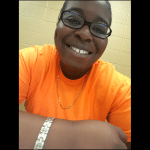 Mattie Brown is a Music Journalist, specializing in reporting and producing content for the R&B genre. Residing in Decatur, GA she obtained her A.A in Journalism from Georgia State University-Perimeter College. Mattie has always had a passion for writing, designing and editing. While pursuing her B.A at Clayton State University, her musical passion took her to new heights. "My love for R&B has kind of outweighed everything", she states. She has truly taken her craft and used it to her full advantage. Mattie joined the team of Grown Folks Music in the summer of 2017 as their Music Journalist and is continuing to pursue her education.