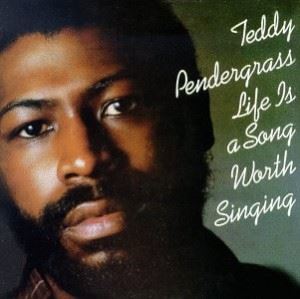 Life is a song worth singing and boy did Teddy Pendergrass ever sing! It is with great sadness that we report the news of Teddy's passing yesterday at the age of 59.
As the lead singer for Harold Melvin and the Bluenotes and later as a solo act Teddy Pendergrass came to embody all of the sophistication and raw emotion that was endemic to classic TSOP sound of the 70's and early 80's. He will truly be missed.
Update The funeral arrangements for Teddy Pendergrass have been announced. You can read about them here.
Here's another great Teddy Pendergrass Tribute Mix from DJ Wonder. This mix does contain some explicit language.
DJ Jaycee has done a wonderful "Afternoon Delight"(V-103 Atlanta) mix dedicated to the memory of Teddy Pendergrass. You can download it for free here.
Part of the Teddy Pendergrass legacy is his incredible discography that has been sampled such notable artists as Mobb Deep, D'Angelo, 9th Wonder and most recently the Harold Melvin and the Blue Notes classic "I Miss You" provided the soundscape for Big Boi's "Shine Blockas".