When Marvin Winans said that he thought Whitney Houston sounded a lot like his sister CeCe Winans at Whitney Houston's funeral, there seemed to be an uncomfortable silence in the room. However I strongly agree and hear a lot of similarities in their voices and their delivery and the fact that they were friends, collaborated on "Count On Me" and often joined each other on stage during each other's live performances just made life sweeter for me–like having two slices of pie instead of just one.
We had been waiting a while to get both these "sanging" divas on a track and they finally put it together on "When You Believe", from the Prince of Egypt movie soundtrack. While the media tried to pit them against each other, they continued to make positive statements about one another.  It proved to be true in the end that they did indeed care for each other as Mariah was at Whitney's homegoing service. This song may not have been the most memorable of Whitney's collaborations, but it may be of the most historic ones. To have these two voices together on the same track is something for our generation to treasure.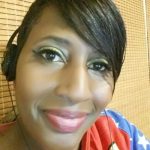 I have questions. Artists have answers.