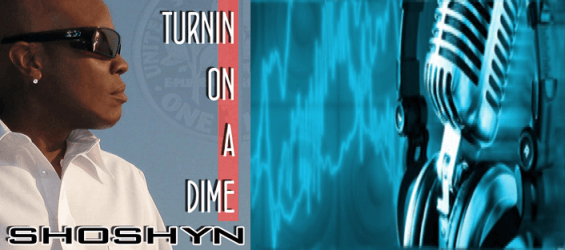 Great new music from Philadelphia native Shoshyn. Written and Produced by Bo-Ty Productions (Tyrone Corbett and Robert Donzella) "Turnin On A Dime" is a very soulful ballad written in a classic style. Shoshyn is not afraid to sing full on, which is welcome change to some of what exists in the male balladeer landscape. But it's not just the use of the full on vocal power that catches the ear, Shoshyn is equally adept when he uses his falsetto. The falsetto is featured prominently in the bridge section of the song(yes, an actual bridge, not just in words only)which gives an excellent contrast to the verse and chorus sections.
On the bridge we hear a nod to the great Leon Russell penned standard "This Masquerade". It is the use of this inspiration that provides the drama both lyrically and musically that creates a fitting summation for the story. It's also a theme that is universal. If your honest at some point in your life you may have been a player in one of these games.
The adjective that occurs to most often when listening to this track is smooth. When something is smooth and laid-back there is no denying. What is so refreshing for me as a reviewer is that you can hear in the production that "Turnin On A Dime" is not trying to be smooth, it is and I can really respect that.
So let's take a little inventory here: We have a great song, with a great performance and production. Music that is tailor-made for a certain vibe, a certain time of day, maybe even a certain type of refreshment to go along with the aforementioned vibe and time. So here's the part where I encourage you to support Shoshyn and also to edit that oft repeated phrase: "They don't make music like they…" yes they do, you just have to be able to find it and once you find it make sure you support it.
Shoshyn "Turnin On A Dime" out now.