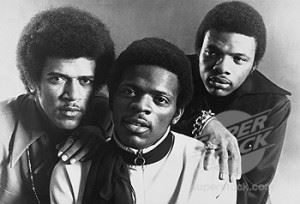 Our thoughts and prayers go out to the Cain family.
Update: Check out one of the best musical resources on the web, Soul-Patrol, for a more personal side of Randy Cain and The Delfonics from Bob Davis.
By Dan Gross
Philadelphia Daily News
RANDY CAIN, who was a founding member of Philly soul band the Delfonics and who sang on such hits as "La La Means I Love You," and "Didn't I (Blow Your Mind This Time)," died Thursday. He was 63.
No cause of death was yet known for Cain, who formed the Delfonics with brothers William and Wilbert Hart while attending Overbrook High in the 1960s.
Cain left the group in 1971 and was replaced by Major Harris.
In the 1980s, Cain returned for a later incarnation of the group, and for the past several months Cain had been again performing in the Delfonics with William Hart, the group's lead singer and songwriter and the sole owner of the name of the group.
Continue reading the entire story.
Source