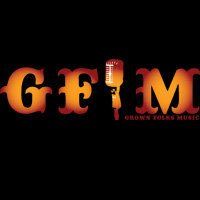 Hello Friends! I have my namebadge on and I'm at the convention and I'm standing by the punchbowl, trying to awkwardly make conversation. It's what I do, but it's not what I should do right? You know in this kinda business? I mean I have to say things all the time but it's been hard or at least last year it was somewhat hard. But that's no excuse. We shouldn't deal in excuses anyway. Right? Right!
So what's the point of all this run-on? Well it's to introduce(re-)and present to others the actual grownfolksmusic.com blog! Yes, we have one of those… in fact we've had one since way, way back in 2009 (a lifetime in blog years). Oh I know sometimes it doesn't seem like that with the whole twitter thingy happening and the almost 70k active folks over there on Facebook. But the honest truth is that there hasn't been many visitors to our table over here because we just haven't been cooking up that good, good on the daily. Oh certainly we've had a few scrumptious meals prepared in 2013, but there's something to be said for the consistency of knowing that you have a place to go everyday to get that lift whether the lift is in the form or a laugh, some great new music, intellectually stimulating discussion or a call to social action. That's who we are… that's not who we've been, but we're taking the time to get back to our collective selves.
What's on the menu? Glad you asked…
Perhaps a revival of the "Cover Me Sundays" Series where we celebrate and take a closer look at great songs that have been covered by the famous and not so famous. Check this post out on "Blame It On The Boogie" to get a feel for that flavor.
At the GFM offices we love all around silliness and a great outlet that we used to have on the menu was the "GFM Lounge" which feature yours truly and the co-hostess with the mostest Susan Spice. There's no doubt that we need that back on our menu and life. Check out an episode below.
Interviews, interviews, interviews… we've done a few. We like doing them. We've been just as starstruck as you. We're going to serve them up hot in fresh in '14. Below is a playlist of a number of interviews we've done over the years with folks lik Jimmy Jam, Johnny Gill, Shirley Murdock and on and on. Check it out.
Music. We love it. Sometimes we're serious, serious, serious geeks. The "Inside The Song" series puts that geekdoom into practice. If you're a self-proclaimed music nerd, meet your red kool-aid, bbq chip combo here.
Finally, no bragging or boasting here at all, but I would like to invite your attention to that little sign that you might see floating around these parts that looks like this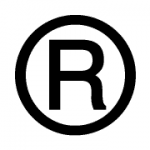 yep that's a registered trademark and so just like Coca-Cola or Disney or Mercedes-Benz, GFM is a legitimate brand. Although, I would say that unlike the aforementioned brands we're of the people, literally and purchasing our stock currently is really low: We want your time and attention. Here, right here in our backyard, on our playground so that we can bring to you what's missing in the media marketplace all the while we invite you to get grown!
Ivan Orr is a multi-instrumentalist, composer, performer, and writer. A native of Charlottesville, Virginia Ivan was involved with the forming and nascent days of The Music Resource Center as its first Program Director. A graduate of Virginia Commonwealth University's Department of Music, Ivan currently resides in Richmond, VA where he maintains an active performance and production schedule while serving as the Music Editor for Grown Folks Music, a position he has held since 2010.