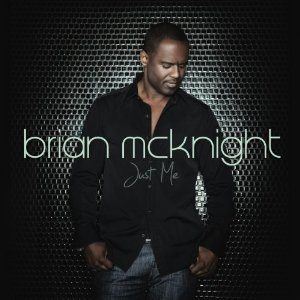 "Got my back against the wall, feels like I'm standing ten feet tall, on the ledge too close to call, if you push… I just might fall." Choruses like this from the lead single "Fall 5.0"–catchy, rhythmic, and metaphoric–coupled with beautiful melodies are what Brian McKnight fans have come to love about his music. "Fall 5.0" has the elements—solid lyrics, a catchy tune, a memorable chorus, finger snaps, a decent amount of base and even autotune (There was much online discussion/buzz about his use of it.)–to keep his core audience (and himself) up to date and appeal to a new generation of fans. If only it could get some airplay. But, that's a commentary for another time. "Fall 5.0" shows McKnight can be current, yet remain his quintessential self, and it seems he's being ushered into his musical "now" by his sons, (musicians Brian Jr. and Niko, who can be seen and heard on tour with McKnight and have their own band, BRKN RBTZ, read: Broken Robots) who are also producers on Just Me.
Just Me is a two-disc album. Disc One features ten slow to mid-tempo studio tracks, including "Temptation", a silky duet by McKnight and his son Brian Jr. During his live show, McKnight mentions Stevie Wonder as a musical influence, and that comes through on "Without You" . He covers "Careless Whisper" by Wham, and as gorgeous as McKnight's voice is, the song is uninspiring as perhaps it's too slow. And while "Careless Whisper" seems too slow, "End And Beginning With You" seems a little busy production wise. It's no less than the melodious, Hallmark card, lyric-filled ballad that McKnight is a master of, but it would be nice to hear it stripped down a bit to where it's more piano driven like favorites, "Anytime", and "Back At One", or even the title track, "Just Me". "Just Me" is just McKnight—pure vocals, the piano and even an spirited organ that perhaps is a nod to his church roots, although it is not a gospel song. Speaking of gospel tracks, noticeably missing from this album is that one gospel song that McKnight has included on so many of his albums. There have been some special ones like, "When Will I See You Again" and "Home".

Right in the middle of the smoothness of Just Me is "Husband 2.1", a song that you don't see coming. Lyrically, "Husband 2.1" might be described as the continuation of the "On The Down Low" storyline, as he tells his lover, "You don't have to worry 'bout me. By now you should know me well. I'd never pressure you to leave. Girl you know I'd never tell. You don't have to explain yourself to me. Do what you gotta do to live. And just enjoy yourself with me, trust me I know just what this is." Musically and stylistically, the song might be described as going all the way down the road he started on with the track "Superhero" in 2001. Husband "2.1" is operatic. It starts out calm… for a few seconds, but then comes out swinging with vocals sung with angst (that might come from having a relationship with a married woman) and maniacal guitars. The input of the McKnight's sons is very apparent and one can't help but wonder if they would have performed it… had they the age or life experience to pull it off.
Disc Two, the live disc, can only be described one way: a pleasure. It's straight from McKnight's Just Me concert tour, and if you can get to a show—run. Don't walk. Stripped and unplugged, meaning it really is JUST Brian McKnight, a piano, an acoustic guitar and his extraordinary vocals (and his sons at times during the show). There is no band or fancy lighting. He engages and enthralls the audience as he tells the story of how his career began; who his musical influences were and sings his way through his catalog of some of the most beautiful love songs ever. Just Me, especially the live disc, is a reminder of how and why after 19 years, 10 studio albums and 16 Grammy nominations, McKnight is one of the best.
–KKC
www.facebook.com/brianmcknight
www.twitter.com/#!/itsbmcknight
www.youtube.com/user/BrianMcKnightMusic
Download "Just Me" on iTunes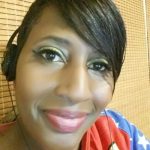 I ask questions of your some of your favorite artists.