Remembering Gwen Avery (1943-2014)
by Tim Dillinger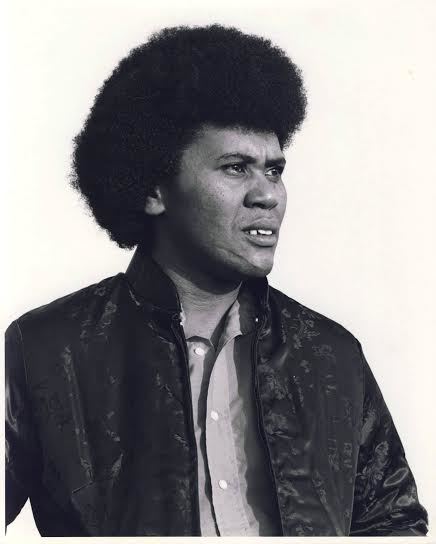 Gwen Avery's voice was like a roll of thunder.   A long, low rumble that exploded into a body-shaking crackle.  It unearthed all that was not exposed and anyone in the vicinity could not help but feel it.  She was a force of nature.
Voices like hers are not nurtured on American Idol or The Voice.  No. They spend years gestating in the uncomfortable beauty of real life, soaking in hard pains and simple joys.   They are often overlooked, dismissed or ignored—but most of the time, they keep on singing for those who have ears to hear.
Gwen's  voice started forming at a young age, growing up in her grandmother's juke joint in Verona, Pennsylvania.   She saw it all at an early age: the fighting, the sex, the fellowship and the music.  By the age of four, she was singing along with the jukebox on table top.  The sounds of the blues, soul and gospel were whirling around and inside of her, helping her find her voice.  Her grandmother, Miss Clara Benson,  also sang and played guitar.  Gwen told the San Francisco Gate in 2002, "When she opened her mouth, your hair stood on end. It was raw. I'm still searching for that within myself."  Her grandfather loved and recited poetry, further expanding the art of storytelling that she was absorbing from the blues and gospel music that surrounded her.   
"I came from a house where my grandma sold beer and whiskey to make a living. That's how I was raised—in this house of ill repute. And gospel music flowed in that house with whiskey and beer as frequently as there were church services"
—Gwen Avery, San Francisco Bay Times
The first time we heard Gwen on wax was on a live album (with other featured artists) titled Any Woman's Blues, recorded live inside the Women's Jail at San Bruno, California on December 31, 1975.  Her two songs were revival fire and gut bucket blues, black power and woman power all rolled into one line-blurring presentation.   She took us back to what she felt in that juke joint and told the world who Gwen Avery was.
I'm On My Way–Gwen Avery by timdillinger
Olivia Records was at the forefront of the burgeoning women's music movement.  Founded in 1973, the Olivia collective was producing music by women and for women.  Their first release was a 45 of collective member Meg Christian on one side and Cris Williamson on the other.  They made $12,000 with that 45 and used that money to release Meg Christian's debut album, and right after, the groundbreaking Changer & The Changed by Cris Williamson.  Changer became the best –selling independent album of its time, going on to sell over 500,000 copies.
While women's music had certainly been radical, it hadn't yet put the spotlight on women of color.  Linda Tillery was producing an album on BeBe K'Roche, an Olivia-signed band.  Simultaneously, Gwen was introduced to the Olivia collective by visual artist Marianne Boers .  Mary Watkins began working with Olivia around the same time.  Linda, Gwen and Mary were featured on the landmark collection, Lesbian Concentrate: A Lesbianthology of Songs & Poems in 1977.
It is safe to say that "Sugar Mama" was the break-out tune on the collection.  Rich, maple syrup in sound.  An unabashed declaration of love and passion:  " I wanna love you up and down and all over, just like I said…I wanna be your sugar mama…"  It was inviting, endearing, romantic music for women loving women, with Gwen, this time, starring as the crooner.  This was music that very well could have been on the jukebox that she sang to as a child.  Her vision was crystal clear.    Listeners immediately related to this sound.  Gwen had invited the world in—and those who heard, saw her and loved her.   She had produced the sound of something that was innate, yet spoken so rarely, the gift of hearing it was immediately treasured.
Sugar Mama–Gwen Avery by timdillinger
"She was a tough, fragile woman..an open book in a way, with such tender passion for music and life. Vulnerable, flawed, capable of singing all that complex, powerful feeling. Not easy for her, and what she gave us was unique."—Rhiannon, jazz vocalist
In 1978, Olivia coordinated the Varied Voices of Black Women tour for Gwen, Linda Tillery, Mary Watkins and Pat Parker.  In Songs in Black and Lavender: Race, Sexual  Politics and Women's Music, Eileen M. Hayes writes: " The tour demonstrated that white lesbians were not the only ones creating a new women's culture.   Though the concert [tour] was first and foremost a celebration of Black lesbian feminist identity and culture, it was also an attempt to broaden the white feminist community's understanding  of feminist and lesbian identity."
"Gwen was an unstoppable powerhouse…from the moment she hit the stage…if you weren't prepared…she just took you there anyway!–Jana Leal ,  Women's Music Producer
"A better way to explain [Avery's performance] is to borrow a word she used quite often: freedom. Free to shout to Avery during and between songs, Free to demonstrate one's own feelings without the slightest thought of what others are thinking.  Free for Avery to strip parts of her suit and toss them into the screaming crowd."—Aztec Campus News, concert review

"Gwen was a part of the Varied Voices of Black Women tour that Olivia put together and sponsored in 1978. The tour also featured Linda Tillery, Mary Watkins and Pat Parker. This was a groundbreaking concert tour in many ways. Wherever possible, Olivia worked with local organizations and production companies of black women and the concept itself was designed to shine a light on these extraordinary artists while making the statement that "women's music" included the blues, jazz, funk, R & B, and that feminism was not the preserve of white women. Gwen was an important part of the tour–she was largely unknown outside Northern California and she brought a unique energy to her music and performance." —Ginny Berson, Founder of Olivia Records
Gwen stood apart on the tour.  She is quoted as saying: "I dressed differently. I would wear satin suits and platform shoes with an afro with neckties and beautiful silk shirts.  They were wearing plaid shirts and blue jeans."   She was set to release an album on Olivia in 1978, but that release never came to be.   She told J.D. Doyle in a 2011 interview that she was "pitched out because I would move my hips, or lick my lips on stage and it was too much for the women's community. They thought that was too much.  It's so insulting when I think of it, to defy my culture, that's what they wanted me to do, and I guess, sit there with my legs crossed and my arms folded."
"Gwen was a real CHARACTER," says feminist activist Toni Armstrong Jr., former publisher of HOT WIRE: The Journal of Women's Music and Culture. "Most of her official bios and obits will feature her musical and political contributions as a foremother of lesbian women's music – and rightly so. It shouldn't be lost that she also brought us joy, outrageousness, and a commitment to telling it like it is; she challenged us all. At a time when most musicians were still afraid to fully come out, Gwen busted through with an explicitly sexy song. Whether it was butch pride, race relations, or personal matters, she was often hilarious and dead-on in her observations. The world is a much less lively and less interesting place without Gwen Avery in it."
In an interview with the San Francisco Gate in 2002, she maintained that "the same issues of race and classism that confounded the early feminist and gay rights movements also infected the women's music scene.   I've always felt like a warrior or soldier. I've learned to deal with separation, isolation in the crowd, rejection in the abandonment."
Gwen continued performing through the  80s and 90s, but struggled.  A job was hard to hold down, gigs sporadic.  June Millington recorded one of Gwen's performances at  her Institute For The Musical Arts and it was released in cassette-only format in 1993.   It wasn't until 2001, however, that things began to take a turn.
Gwen was reunited with Linda Tillery and Mary Watkins for an interview for Radical Harmonies, a documentary that told the story of the Women's Music movement.  It was during that time that the seeds for Gwen's official solo debut took shape.   Linda Tillery, now a Grammy nominated artist, took charge of production duties and Gwen's  manager Emily Tincher launched a successful publicity campaign to make her audience aware of Gwen's debut album, appropriately titled Sugar Mama.  It won the Out Music Award for Outstanding New Recording in 2001.  She did a successful run of performances across the country in promotion of the work.
Precious Lord–Gwen Avery by timdillinger
A lack of internet presence via a website and social media hindered the progression of this phase of Gwen's resurgence.   Sugar Mama never made it onto iTunes or any of the electronic music stores, making it virtually impossible for the global audience that loved Gwen to keep up
with what she was doing or even book her for performances.   But maybe that wasn't the point.  "It's a slow crank, but I like it that way," said Avery to Berkeley's Daily Planet. "I never craved the big excitement like–what's her name? … Britney."
She spent the last decade of her life performing in the Bay Area's Russian River region, bridging the gap between the blues and gospel, continuing to thrill audiences with her distinct interpretation of the rich heritage of black music.  She appeared at a local venue,  Main Street Station, regularly and was beloved by the community there.  Perhaps it became another version of her grandmother's juke joint—a safe place for her and others.
She bridged worlds and blurred lines—and sometimes that made people uncomfortable. That's what great artists do. She saw the importance of race, gender, culture and sexuality and transcended the boxes that we are trained to try to fit inside of—even in our different-ness.   Her life is certainly quite a signpost for any of us who have ever felt 'different' even amongst the 'different'.   May we continue to listen to the magic she made and try to catch up to the woman she was.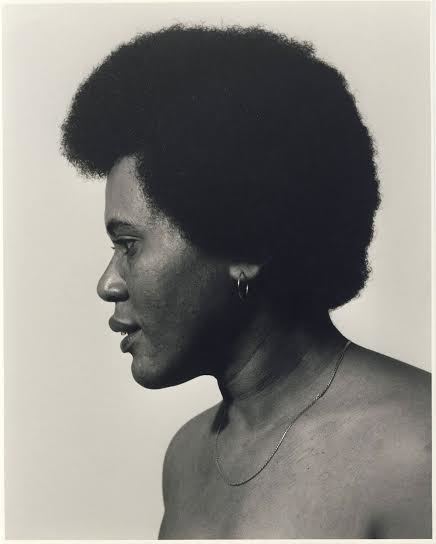 A very special thanks to everyone who contributed quotes to this article.  An extra special thanks to Toni Armstrong Jr. and Jana Leal for their kindness, resources and connecting powers.  Photos from the archives of Jana Leal.
REMEMBRANCES
Gwen Avery was an authentic blues and gospel singer. She was raised in a juke joint, where from an early age, she heard first hand, the sounds of Black Troubadours weaving tales of love, passion, frustration and pleas to God – any god, for release from Jim Crow, segregation and the horrible legacy of racism in America.
Lesbian yes, Black woman yes, real deal soulful singer, yes. Yet I wonder how many people really understood her gift? You would have had to listen to Bessie Smith, Ma Rainey and Mahalia to recognize the "time stamp" that marked her unique style. She became the "Sugar Mama" of Women's Music, no longer a prisoner of love denied but a champion of love out in the open – raw and unashamed. That was her gift to us all.
I sincerely hope and pray that Gwen Avery is at Peace and her soul is rockin' in the bosom of
The Great Mother.
Linda Tillery, Grammy Award nominated singer/songwriter/producer
Gwen was a fireball.  Truly unique, powerful, always amazing!! And, yes, she was fragile, vulnerable and pure.

There was nothing false about her.  Her song was her soul freely given, with-holding nothing
Her talent was enormous and her musical instincts, stellar. I am sad  that she is gone.
Mary Watkins, composer, original Olivia Records artist
One of the truly great blues singers of our time.
In the tradition of Ma Rainey and Bessie Smith a strong fearless woman with a soulful/  sexy message.
How crazy to try and critique Gwen Avery. She was as real and as brilliant as truly great artists are.
We will miss her.
Judy Dlugacz, Founder and President of Olivia