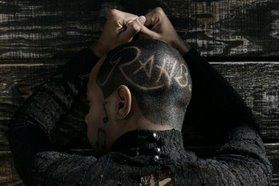 It's been said, if Grace Jones and Prince had a child… the result would be Rahbi!
And, if you've ever had the pleasure of watching him perform, you'd likely agree. He's an amazing singer, songwriter, dancer as well as a very entertaining and energetic performer.
A long time staple on the Indie Soul scene, the Atlanta native has performed with Donnie, India Arie, Algebra, Trina Broussard, PJ Morton and many others. I recently saw him open up for Rahsaan Patterson and he did not disappoint. Check him out all over the web and coming soon to a city near you!
RAHBI: My Favorite Things
"When Doves Cry" (cover)
RAHBI