Now Playing: Grayson Erhard: "I Will"
To be honest, upon first listen of "I Will", it wasn't the performance of the song that grabbed us (although the video– shot in the Great Sand Dunes National Park– is quite lovely). But, the sincerity of the lyrics made us appreciate it. It's an intimate track coming straight from the heart and pen of Grayson Erhard. We think song this might be more for the personal playlist than for the commercial side of things, i.e., it might not be a radio jam, and that's okay. There's a space for this kind of indie/folk vibe and we think it's worth a listen.
Check out the lyrics
I understand
We are grains of sand
Moving steady
With a plan

You watch everything
Know the words I sing
I'm still here
I'm still here

Finally, I kinda feel like something's gotta change soon
I'm over pushing boulders up the mountain side
When will it be rolling down the other side?
But things will change

And I will soon

You arrive at night
I am out of sight
Go to sleep
See you soon

Maybe a different situation is the way to go
We never see each other except in photos
I still feel the way I felt long ago
Afraid to change

I will soon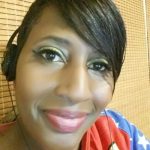 I have questions. Artists have answers.