From the press release: Chicago's jazz-infused, throwback soul songstress Lili has teamed up with fellow Chicagoans jazz/hip-hop collective Sidewalk Chalk for a sensational new deep soul cut, "G.L.A.D." sure to please hip hop heads and jam band enthusiasts.
Growns, we agree with this assessment. Lili K.'s vocals compliment this track nicely. Click on it.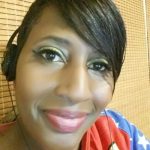 I have questions. Artists have answers.