Check out this smooth, jazzy interpretation of "Little Drummer Boy" from Kenya just in time for the Christmas season.
On why she picked "Little Drummer Boy", Kenya says, "I've always enjoyed "Little Drummer Boy" and think the lyrics are quite profound…basically the song is saying in the eyes of a higher power, we are enough. Our gifts may seem simple, but they are enough and uniquely designed as ours to give."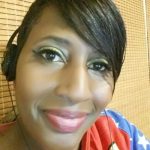 I have questions. Artists have answers.