Check out Jonathan Butler's, timely new single "Be Encouraged", from his forthcoming new album Free.
About Jonathan Butler and Free (From the press release):
Three years in the making, Grammy ® nominated recording artist Jonathan Butler is set to release his highly-anticipated new gospel CD, Free, on October 30, 2015 through Rendezvous Music and distributed by Provident Distribution and Sony Red Distribution. The smooth jazz artist first catapulted onto the Gospel music scene with the Grammy-nominated hit "Falling In Love With Jesus," and Butler once again impresses with his emotional testimony on Free, reflecting his life the past few years.
"I've been through a fire and all kinds of challenges. It's been a crazy three or four years," Butler said. "So this album is a testimony of God's goodness. With the timing of all these things happening to me and in the midst of all of that, writing a record was pretty heavy. I was going through quite a lot personally and I wanted to make that statement very clear on this album that I'm in a new season in my life."
Butler's new season spawned the album Free with 11 rousing tracks, including the single "Be Encouraged," the title-track "Free," the joyful and celebratory tune "You Are The One," the tender ballad "Where Would I Be," and the worship anthem "I Am That I Am" to name a few. The album was produced by Luther "Mano" Hanes who also co-wrote "Where Would I Be" and "Never Find A Better Love."
Free is set for release on October 30.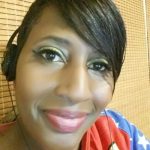 I have questions. Artists have answers.