Check out the new single "Special" from Avant. "Special" is from his forthcoming new album The VII (The Eighth) due out on September 25.
From the Press Release:
R&B singer/songwriter Avant is excited to announce his eighth studio album The VIII (The Eighth) to be released on September 25 via MO-B Entertainment/Caroline. The first single off the album, "Special," which is a romantic song that breathes new life into love and commitment, is gaining a lot of push on the Urban AC charts. Fans can purchase "Special" on all digital retailers as well as The VIII will be available for pre-order August 25 on iTunes.
About his music Avant says, "I try to keep everything in perspective as things just go on in life. I'm a writer that writes from real life— a narrative. I try to write from what I see… I keep it fresh and new for the people," states the Cleveland native. "With all my music, I want to leave classics that everyone will remember and be a part of the soundtrack of their lives."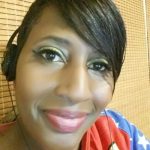 I have questions. Artists have answers.