Growns, check out the musical stylings of The Seal Breakers: "Is It Possible". We're headbobbin' and vibin. What say you Grown Folks? If you dig it, then check them out at iTunes.
From the Press Release:
The Seal Breakers (initially called the Eagles Brass Band) came about when their visionary founder, Craig Williams, wanted to create music reminiscent of what he heard in his church-as well as inspiration from bands like The Ohio Players, Chicago, and Sly and the Family Stone. A native of Bed-Stuy at a time when Hip Hop culture was taking prominence, Williams took his skills as a musician and entrepreneur and added them to his vision of enriching the lives of youths from his community-resulting in this remarkable seven-member ensemble called The Seal Breakers. With the eclectic blending of R&B, a spoonful of Hip Hop, and a healthy dose of Gospel, The Seal Breakers continues their mission to entertain, inspire, and educate through their music.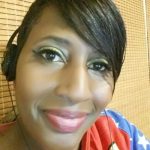 I have questions. Artists have answers.