Check out the video for smooth and soulful song "This Must Be Love" by Siji. About the song Siji says, "The hopeless romantic that I am rarely ever wears my heart on my sleeve, yet I count myself blessed and fortunate enough to have tasted and basked in the warmth of one of the most powerful of all human emotions, LOVE. For time and again I have been floored, crowned, emancipated and empowered by its might and majesty. Thus, I feel compelled to boldly sing, "This Must Be Love", for it has truly found a way into my heart."
"This Must Be Love" is from Siji's forthcoming Sunchild EP.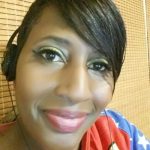 I have questions. Artists have answers.