Check out this lounge-vibe tune "Let Me Fly" by Lorine Chia. About the song Lorine says: "The single cover basically explains it all. Super heroine songstress Lorine Chia takes some time off from saving the day with her power of music ya know? Sometimes I wish I could just get up and fly away alone without my phone or a worry in the world. I think I might have to do that one day. This EP Sweet Noise is all about getting away from those recurring stresses that come with life, making dreams come true and just being happy – finally things I'm starting to do in my life right now."
Click on it and let us know if you're diggin it.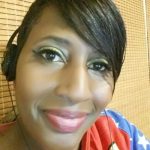 I have questions. Artists have answers.