Check out a bit of Jazz/Soul all the way from Dublin, Ireland: "Sweet Lies" by Danny G & The Major 7ths.
Click on it and if you dig it, then you can buy Danny G & the Major 7ths album Love Joints here
About the album, Danny G says: "When love isn't right, we get 'out of joint'. While these songs may seem very personal, the themes they touch on are universal. We are connected by our shared experiences, just like our muscle joints connect our limbs. These were my joints, and now i'm sending them out into the world. I hope that they help you like they've helped me."
Tracks we like: "Never Trust Your Heart", "Only Me"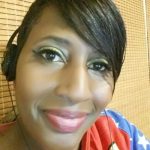 I have questions. Artists have answers.