"You can't control what you don't own, and baby, I don't belong to you." Grammy Award Winning Singer/Songwriter Crystal Nicole is making a declaration of her self worth set to a reggae beat in "I Don't Belong To You", produced by Jamal Pompey
From the press release:
"I Don't Belong To You" is a stark expression of Crystal's journey and how negative forces worked to impact her trek over the years.
"The whole song is about anything anybody ever said to you and how you have to dodge the verbal attacks you get from people in life," she said. "I realized that people speak lies to you and about you and it's my job to decipher between what's a lie and what's the truth."
Throughout the track, the Decatur, GA bred native derails the power of words such as "stupid" and "ugly," reclaiming her own happiness and simultaneously sets a definitive tone for the album.
Not only am I introducing my album, I'll be introducing myself," she said, admitting how far she's come personally and professionally. "I had to get to know who I was and who I belonged to and for so long I thought I belonged to the opinions of other people. Now I know that my identity is not based on what other people think of me, it's not even based on what I think of myself. It's solely based on who God says I am, that's who I belong to!"
Clearly in a place where she has conquered misperceptions, Crystal Nicole is among the most accomplished and dynamic songwriters in the music industry today. In addition to winning five ASCAP awards, she contributed to four Grammy nominated projects, wrote a song on Beyonce's Grammy award winning album I Am Sasha Fierce and won the Grammy for Best Dance Record of the Year for writing Rihanna's "Only Girl In The World."
Nothing short of iconic, she has composed chart-topping hits for Mariah Carey, Rihanna, Monica, and Natasha Bedingfield, as well as additional writing credits for Janet Jackson, Mary J. Blige, Jennifer Hudson and Jennifer Lopez.
The new single and forthcoming album will be available on ITunes, Google Play, Amazon MP3, and Xbox Music.
Connect with Crystal Nicole: www.iamcrystalnicole.com.
Twitter: 1CRYSTALNICOLE
Facebook: https://www.facebook.com/1Crystalnicole
Instagram: 1crystalnicole on Instagram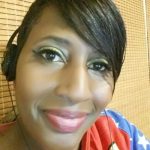 I have questions. Artists have answers.