Check out the new video for "Suspicious", the second single from Krissy Krissy's debut EP Above All.
The song "Suspicious" is about having suspicions about your lover cheating on you, about having that feeling you can't quite put your finger on, but you know it's happening. "Suspicious is a song based off of real life events," explains Krissy. "Ever been in a relationship where you know for a fact that your lover is cheating on you? All the signs are there and you finally realize what's going on! I have. The record has a positive sound to it because, although getting cheated on sucks, the revenge is a bit sweeter!"
Watch and let us know what you think.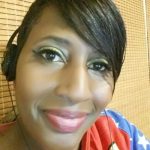 I have questions. Artists have answers.