Check out new music from Brian Culbertson featuring a couple of GFM faves, Stokley Williams of Mint Condition and Noel Gourdin.
From the Press Release:
Prolific R&B/Jazz musician Brian Culbertson invites you to close your eyes, open your ears, and fall deep into a lush world of musical fantasy with his breathtaking thirteenth album Dreams (Verve/Universal). With the help of lauded guest vocalists Vivian Green, Noel Gourdin and Stokley Williams of Mint Condition, Dreams masterfully melds jazz sensibility with an R&B flair in a wondrous mélange of enchanting grooves. The result is a stunning collection of 10 mesmerizing tunes, including the poignant lead single "Still Here" – featuring the soulful rapture of Vivian Green, telling the passionate tale of how taking a risk on love can have a happy ending. "Your Smile" the album's lead jazz single, is an exquisite rhythmic excursion underscored with an undeniable buoyant groove. Brian recruited the R&B vocal prowess of singer Stokley Williams to enhance the melodic elegance of "No Limits," whose romantic lyrics accentuate the thrill of actualizing an altruistic union. On "You're My Music," Boston-based singer Noel Gourdin pours his thick, soulful vocals over both Brian's shimmering piano chords and bass guitar licks.
With Dreams, as with his previous efforts, Brian proceeds to keep the genre of jazz alive and viable by consistently injecting a fresh approach into his own unique sensibility. Dreams definitely proves that jazz and groove fit hand-in-glove.
Listen to "No Limits" f/ Stokley Williams of Mint Condition
Listen to "You're My Music" f/ Noel Gourdin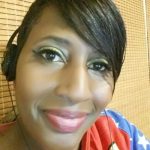 I have questions. Artists have answers.