S.O.B's
204 Varick Street @ W. Houston
Doors 7pm/Show 8pm
Tickets Available on Ticketweb
Award winning Afro-Soul vocalist LIRA will be performing on January 23rd at New York's S.O.B's following her performance at Obama's Inaugural Presidential Ball in Washington, DC.  Doors open at 7pm and show begins at 8pm. Lira will be performing songs from her African catalogue including her platinum hits "Feel Good," "Rise Again," "Phakade" and "Ixesha."
Few words come close to describing the rich, silky sound of South Africa's preeminent female vocalist of the 21st century, LIRA. Widely regarded as South Africa's top adult contemporary artist, LIRA has racked up an impressive series of achievements since launching her musical career, blazing a trail of accomplishments that few artists in the history of the continent can lay claim to – gracing the covers of an infinite number of fashion and lifestyle magazine, nine South African Music Awards and maintaining the largest Facebook following of any South African musician, with over 380,000 fans. Her flawless dossier boasts a multitude of accolades and nominations from SAMA, MTV Africa Awards, BET Awards, Channel O Awards and MOBO Awards as well as Glamour Magazine South Africa's "Woman of the Year" and being named "Five Unique Artists Set to Change Music in 2012" in Essence Magazine – all of which have left an indelible impression on Africa-at-large.
LIRA was named one of the Top 100 Women Shaping Africa by Arise Magazine, she appeared in the May 2012 Re-Branding Africa issue of L'Uomo Vogue and was listed in Oprah Magazine South Africa's 2012 Power List. Her poignant track "Change the World"  will appear as the theme music in Oprah's Winfrey forthcoming documentary, OWLAG, surrounding her Leadership Academy for Girls based in South Africa which will air on the OWN Network.  LIRA has put out four multi-platinum selling albums on Sony Africa and her latest concert DVD LIRA: The Captured Tour has been certified Gold in Africa.
Growing up in the Daveyton township in Johannesburg's East Rand, LIRA's world was shaped by the harsh realities of South Africa's formerly ubiquitous racial and socioeconomic arbiter: apartheid. However, the sociopolitical constraints leveled at her generation did little to inhibit the urbane aspirations and dampen their resilient spirit of transcendence. As part of a new cadre of African artists making waves stateside such as K'Naan, Nneka, and D'Banj, LIRA sees herself as an ambassador of the new Africa: a land where, despite a recent history filled with obstacles, a future brimming with infinite possibilities lies.
"We're proud of being African, but there's also a desire to be a part of the world. Part of the way we can raise the consciousness back home is when people see us rise on the world stage. We don't do it for the individual, we do it for the entire group."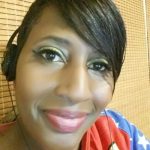 I have questions. Artists have answers.