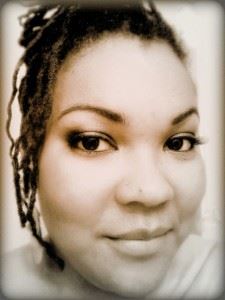 In this new series we get up close and personal with budding independent soul artist JD Green. JD, a native of Detroit who now makes her homeabase in Louisville, Kentucky is receiving some very well deserved buzz in the Louisville area for the lead single "Make It New" from the forthcoming album diurnal: movements
Today we present the finale of the series… a full review of the album.
In this reviewers opinion diurnal: movements is the sound of the chrysalis being opened. Artist JD Green gifts us with the fruits of not only her labor, but her study, her musical diet, and her musical training in this 18 song debut. After experiencing the set is should become blatantly obvious why I consider this album analogous to the metamorphosis of a butterfly.
Often, these days artists begin the process of recording before they begin the process of actually learning music. This is not one of those instances. Vocally, JD Green is equal parts vocalist and instrumentalist. Backing and lead vocal tracks move with the fluidity of a close position horn section supporting a soloist blowing over the changes. Isn't that how it should be? The voice is another color and section of the orchestra and JD knows this and uses this to her artistic advantage.
Remember as a kid you were implored to have a healthy and balanced diet? diurnal: movements proves that it's just as healthy and beneficial to have the same approach to music. While the overall arc of the project weaves between Soul/Jazz/R&B/Gospel there is much more in the final synthesis because again, this is an album and not a collection of singles.
Now, I am not a soothsayer of any sort, nor am I lobbying to be a Faux A&R but a couple of these tracks from diurnal: movements have "single" written all over them. "Make It New" is already receiving some well-deserved love at radio and I would also love to see "Time" and "Careful" make their way to the airwaves. Also, I cannot say enough about the wonderful interludes interspersed throughout the set as well as, (one of my personal faves) "Commute" which a short-film in audio form, a must listen.
What's so interesting about this project is that it is representative of a newer trend that I'm seeing in independent music which is: the ability to be accessible and yet committed to making music on its own terms. Not so far out there that the artist can hide behind the veil of "You don't get it" but not so commercial that the production sounds like the vocalist is reciting their abc's and the music sounds like they threw every gimmick they could download onto the track. Now, don't look at me with the "side-eye" these things happen.
My recommendation: support JD Green by purchasing diurnal: movements this is an independent artist doing it her way and on her own terms and on her own dime. As I often rail here on this blog and other places on the net: It's time to change the language, it's very easy to continue to repeat ad-infinitum that the radio sucks and they don't make music like they used to. That does absolutely nothing.
The greatest pizza joint in the world could be next door to you, but if you never take the time to walk down the sidewalk and use your curiosity to go in the door and order a slice you will never know. Sal cannot advertise on par with a Domino's or Papa John's, Sal may not even have a website, but Sal has great, great pizza. I don't know anyone who chooses a Domino's or a Papa John's because their pizza is better than Sal's. Domino's and Papa John's are about convenience. It's the same thing with music. Artists like JD Green take their time and resources to produce the musical equivalent of a slice from Sal. Order up!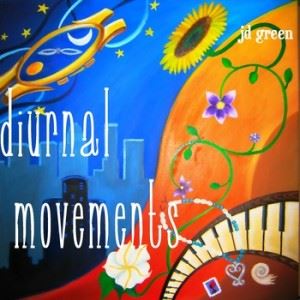 Ivan Orr is a multi-instrumentalist, composer, performer, and writer. A native of Charlottesville, Virginia Ivan was involved with the forming and nascent days of The Music Resource Center as its first Program Director. A graduate of Virginia Commonwealth University's Department of Music, Ivan currently resides in Richmond, VA where he maintains an active performance and production schedule while serving as the Music Editor for Grown Folks Music, a position he has held since 2010.