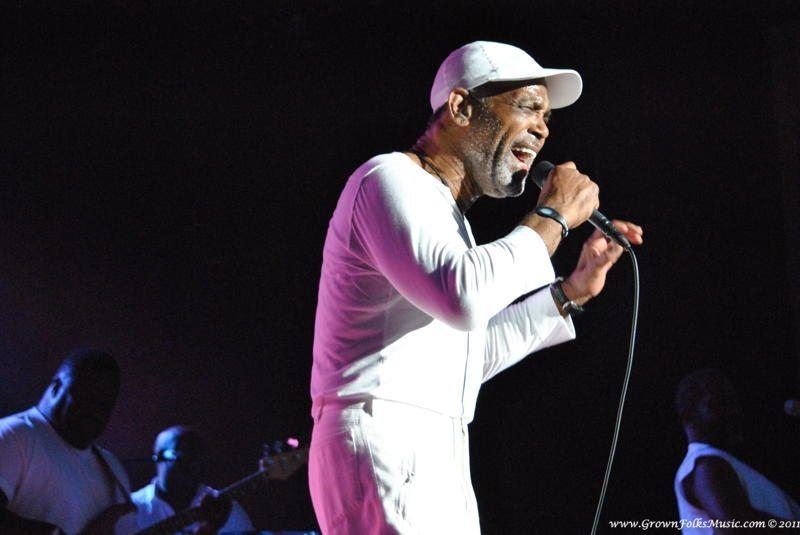 As the evening crept in, you had to question whether the party would end before it began. With disappointing showers, crazy Atlanta traffic and the overzealous  cop waiting to enforce his confidence – excuse me, his authority- the evening definitely didn't appear to be that "golden time of day". However when you have one of the baddest R&B bands playing at Chastain Park, come rain or shine, you do whatever is necessary to witness this epic event. Even in my mad pursuit of a decent parking space, I witnessed the regal entrance of six seasoned women climbing from the back of a Lincoln limousine, dressed to the nine, feeling fine and ready for a good time. From their summertime hats to the all white linen, fans came in droves for some of that "silky soul".  Now you may ask, "what incredibly distinctive group is causing all this ruckus?" Well, it's none other than the legendary Maze featuring Frankie Beverly. 
Decked out in their signature "all white" threads, the band hit the stage like veterans on a mission. With 35 years of expansive musicianship, raw passion and vocal precision, Maze represented the brilliance of  a real stage performance.  While the band played a number of reminiscent hits, the energy was electric as they sang the familiar chorus of "We Are One" with a sea of fingers raised in the air. As the night continued, the spark of romance was lit as couples lovingly swayed to "Can't Get Over You" and the bravery of one soul soared to the highest heights in asking his girlfriend, Deborah Brown for her hand in marriage on stage before a full crowd. As everyone held their breath including the band, Ms. Brown joyfully said,"yes" to his grand proposal. Nothing  like the sounds of Maze to seal the deal, huh!?!  Like a  family reunion, Maze brought the funk with hits like "Running Away"  and had drunk uncles in the aisles repeating every word of "Joy & Pain" while holding tightly to their lime rimmed Corona bottles. When I took a look behind me, I was delighted to see some salt and pepper divas struttin' left to right on the bass line of "Back in Stride Again" but with a chivalrous grace, Maze amazingly displayed their gratitude in the closing song, "Thank You" to accent the night.
When it was all said and done, Maze gave an incredible show!! No fluff, no gimmicks just a group who holds a skillful and sophisticated brand of artistry topped with a prolific catalogue of hits that will touch your soul. If you've never witness a Maze show, it's an experience you must have a least once, twice or maybe three times  in your life. Yes, you may have numerous items on your bucket list but trust me, nothing will delight you more then getting caught up in the "Maze".
Here are some of our photos from the concert along with their opening act, Fantasia. (double click to enlarge)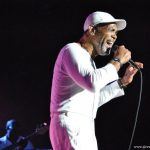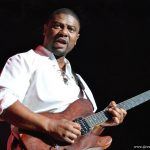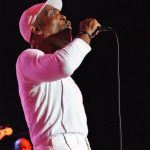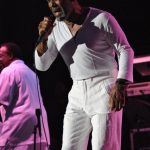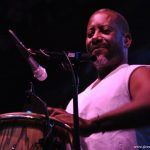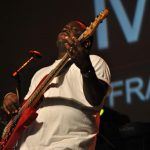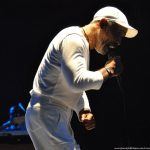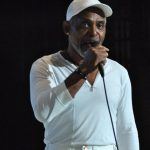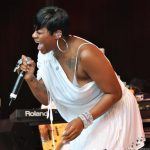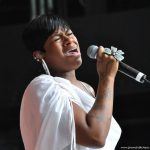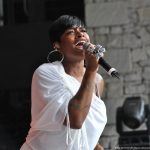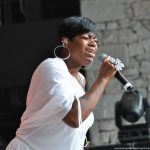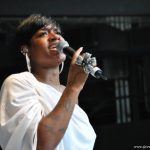 Hope West is a music enthusiast and music photographer who has captured artists like B.B. King, Janet Jackson, Teddy Riley and many others.  A life long lover of music, Hope is a graduate of Full Sail University where she studied music engineering. She's also a proud "Florida Girl" born and raised in Ft. Lauderdale, Fl. and currently resides in Atlanta, GA as a "Georgia Peach". Hope is known for her creativity, sense of humor and quirky perfectionism. Artist(s) that make her freak out as a music fan: Sheila E., Jimmy Jam & Terry Lewis, Quincy Jones.