Thanks to the good folks over at gfcny.com for putting us on to this great vid!
Shot and Directed by Melinda James. "Character" is a video displaying a day in Mara Hruby's shoes to get a closer look at what makes her happy; Creativity & Music. It was filmed in The Attic Of Love and features a 1964 Porsche Classic, all centered in The Bay Area.
"It's important to know who you are as a person, all around, so you can take your creativity beyond the ordinary. This video will show a side of me that only a close few have seen. It's all about doing what you love and finding what makes you happy."
-Mara Hruby
Featured at the end of the video is an unreleased song entitled "The Love Below." This song will be on her upcoming album.
Also be sure to watch Ms. Hruby perform in either NYC, Philadelphia, and/or DC this coming November on her "Night With A Muse" Tour following the release of the December issue of ESSENCE, which she is featured in. The tour begins Tuesday, Nov 15th in NYC. Be sure to check www.marahruby.com for further details & updates.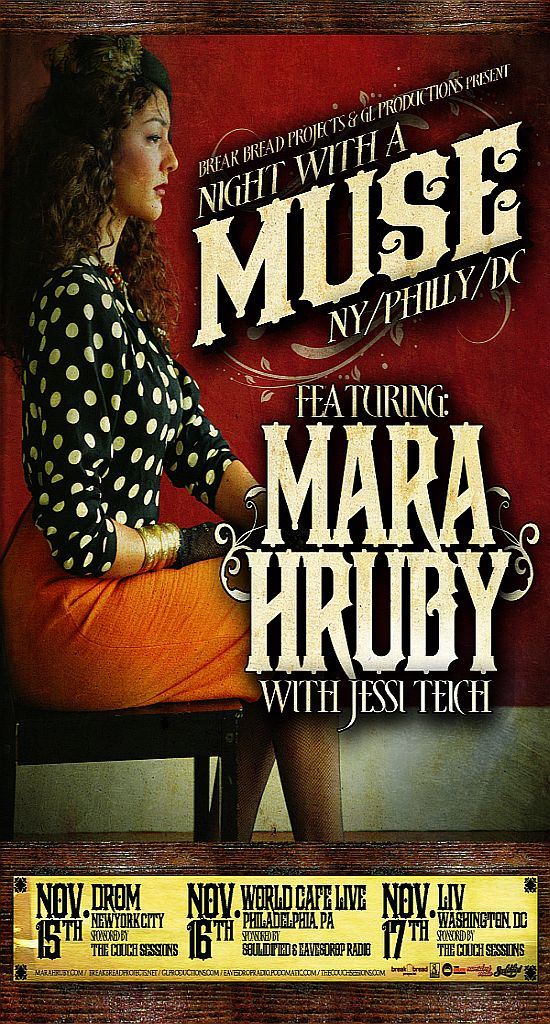 Ivan Orr is a multi-instrumentalist, composer, performer, and writer. A native of Charlottesville, Virginia Ivan was involved with the forming and nascent days of The Music Resource Center as its first Program Director. A graduate of Virginia Commonwealth University's Department of Music, Ivan currently resides in Richmond, VA where he maintains an active performance and production schedule while serving as the Music Editor for Grown Folks Music, a position he has held since 2010.