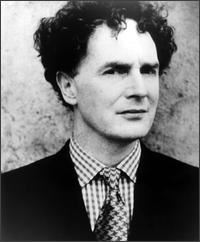 A couple of classic joints from Malcolm McLaren and also, The World's Famous Supreme Team. If you're not familiar with either of them, do the knowledge and check out the WFMU blog, their official site or here.
This is pre- Mr. Magic/WBLS & also an early introduction on wax to the FOI & the Five Percenters.
In a related story, Malcolm is currently in the news discussing the death of Nancy Spungen, the girlfriend of Sex Pistol's bassist, Sid Vicious, whom he managed.
WFMU's Mix Machine has a great 40+ minute MP3 of the World's Famous Supreme Team's anniversary show.
Sweet memories.
Malcolm McLaren, "Buffalo Gals" (Anne Dudley, Trevor Horn, Malcolm McLaren), Duck Rock (Island/1983).


World Famous Supreme Team, "Hey DJ", (Island Records/1984).