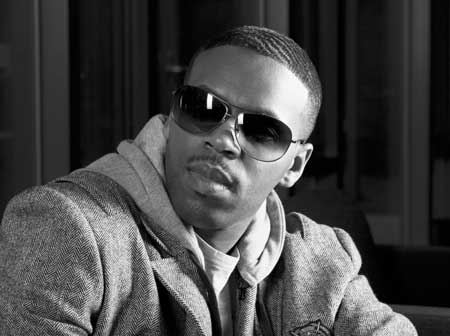 You know for every rule there is an exception and I believe that K'Jon fits that exception to the T. On the strength of his hit single "On the Ocean" K'Jon has managed to accomplish a few milestones that just don't occur anymore in the world of R&B.
Music in general and R&B specifically has benefited and suffered from the sheer volume of product in the marketplace. It's a great time to be an artist and at the same time it can be quite daunting because of the enormous task of vying for consumer's attention. These days that is no small task because it seems that there are an infinite number of outlets and artists vying for the attention of the music lover.
The fact that "On the Ocean" set a record for having the longest running single on Billboard's Hot R&B /Hip Hop song which was 75 weeks, surpassing platinum selling artist Mary J Blige's single "Be Without You" is to be lauded. Who does that in 2010? K'Jon does! Further, what's most exciting about this is that it is clearly about the music. You see "On the Ocean" doesn't come with an accompanying exercise video that grandma can do, no this is about the music, the story. Pardon my bias here but "On the Ocean" operates in the realm of "Grown Folks Music".
K'Jon is in the studio currently finishing his follow up to 2009's I Get Around which is slated to be released late this Summer. I want to extend my well wishes to K'Jon for much continued success, his success reminds us that it's alright for it to be about the music because the music is what we loved first.

Ivan Orr is a multi-instrumentalist, composer, performer, and writer. A native of Charlottesville, Virginia Ivan was involved with the forming and nascent days of The Music Resource Center as its first Program Director. A graduate of Virginia Commonwealth University's Department of Music, Ivan currently resides in Richmond, VA where he maintains an active performance and production schedule while serving as the Music Editor for Grown Folks Music, a position he has held since 2010.