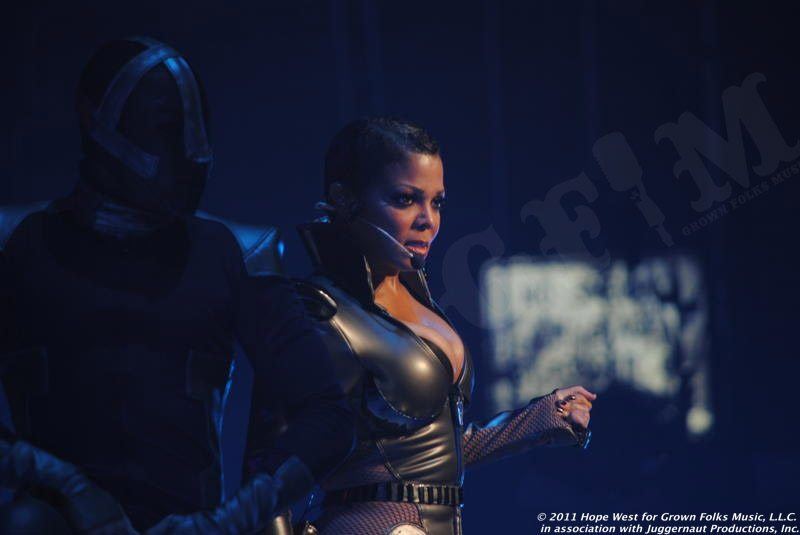 The Dear John….Janet Letter
My very first concert experience was at the age of 7. It was a sunny day in Miami and I was elated about the whole affair. On the stage rocking her signature Different Strokes flip – the Charlene flip as I like to call it – and embodying her older brother's signature stance to the music of Dream Street was Ms. Janet Jackson. It's hard to believe that SHE was the opening act for New Edition. While I remember that experience with the great fondness of "my first", I was clueless to how this occurrence would later replay itself in my journey through music.
Fast forward to my senior year in high school and I would have tapped danced on a tin roof in the pouring rain to see Janet again in concert. Knowing my disappointment in missing her previous tour, my mother did everything she could to get tickets for me and one of my best friends, for the Janet tour. In my mother's success, we got tickets to see her at the Miami Arena. We had nosebleed seats in section 5,000 and row V but we were just thankful to be there. In my charged energy right before we headed to the arena, something gave me the notion to write my idol a letter – something to express my admiration as a fan. Looking back on it, the plan was pretty silly but being a teenager will make you do some tripped out things without being high.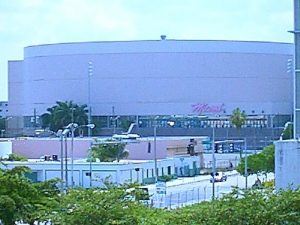 With a mission in my heart and a letter in my hand, my best friend and I scoped the arena for the closest door near backstage and the security guard who appeared to be the weakest link. "Bingo, we found 'em!" As we entered the double doors and the security guard was just about to point us away, out stepped Rene Elizondo, Janet's husband at the time. What possessed me to call his name like we were old pals at a bar is beyond me but it worked. The guard assumed I knew him which I didn't and allowed me to speak with him. As my friend and I were catching our breath from the sheer excitement, I handed Rene my heartfelt letter and thought my mission was over. Little did I know it was only the beginning. After briefly speaking with him, he took my hand and placed in my palm a rolled up piece of card stocked paper. He said it was for being such huge fans of Janet. As I'm walking up the steps and began to open my hand, I realized he gave us two front row center tickets for the show and they were taping Janet's Because of Love video. My friend and I screamed like our hair was on fire and bolted out the double doors almost knocking down a girl on crutches because of that incident. That night we witnessed magnificence on that stage and you couldn't tell us nothing when we returned to school the next morning still high from the concert and sporting our Janet t-shirts down the hall.
A few years have gone by and yes, I'm all grown up now. While some things have changed, others remain the same. Showing her sexy S-Class curves and dominating the stage with the prowess of a lioness, Janet still remains a diva in her own right, turning out the Fox Theatre last Tuesday night in Atlanta. She was nothing less than electrifying in her show. As for me, well, little did I know the silly notion of writing my favorite idol would later turn into writing pieces as a music blogger on various artists I love. Funny how times flies, huh? While I may be older, sporting a smartphone in one hand and a camera and press pass in the other, that young kid has seemingly never left me. No matter how many concerts I see, I never tire in seeing Janet and other performers like her. To Ms. Jackson and the many artists who work hard to maintain a standard of greatness for their audience, I give my complete appreciation.  We absolutely love you and thank you so much  for reminding us of the beauty and power in good music.
To peep in on my adventure at Janet Jackson's Number Ones tour in Atlanta, check out our exclusive pics below and be sure to tune in to Janet's tour schedule to see when she'll be in your town!!!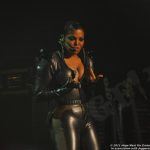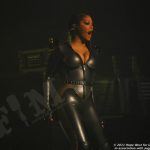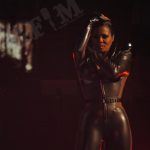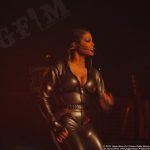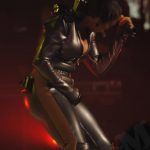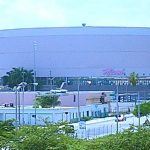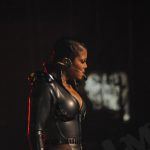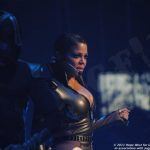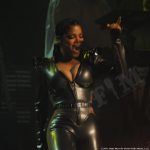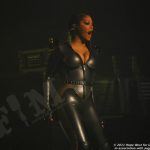 Hope West is a music enthusiast and music photographer who has captured artists like B.B. King, Janet Jackson, Teddy Riley and many others.  A life long lover of music, Hope is a graduate of Full Sail University where she studied music engineering. She's also a proud "Florida Girl" born and raised in Ft. Lauderdale, Fl. and currently resides in Atlanta, GA as a "Georgia Peach". Hope is known for her creativity, sense of humor and quirky perfectionism. Artist(s) that make her freak out as a music fan: Sheila E., Jimmy Jam & Terry Lewis, Quincy Jones.