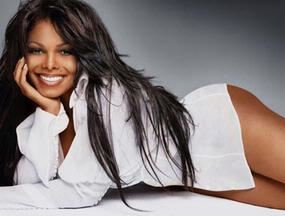 Janet, off the Jimmy Jam and Terry Lewis produced definitive album, Control
, the hit single "Pleasure Principle", which is also the name of her new lingerie line.
The album, selling 10+ million worldwide, went on to produce 5 Billboard top 5 singles, with Pleasure Principle peaking at #14. The innovative production of Jam and Lewis, combined with the slick choreography and the backing of outlets such as MTV made the album a lock for the American Music Awards and the Grammy's (4 AMA's, Record of the Year).
It also gave the album a well-deserved place in history for bridging the gap between R&B and Hip Hop and subsequently influencing much of what is popular today.