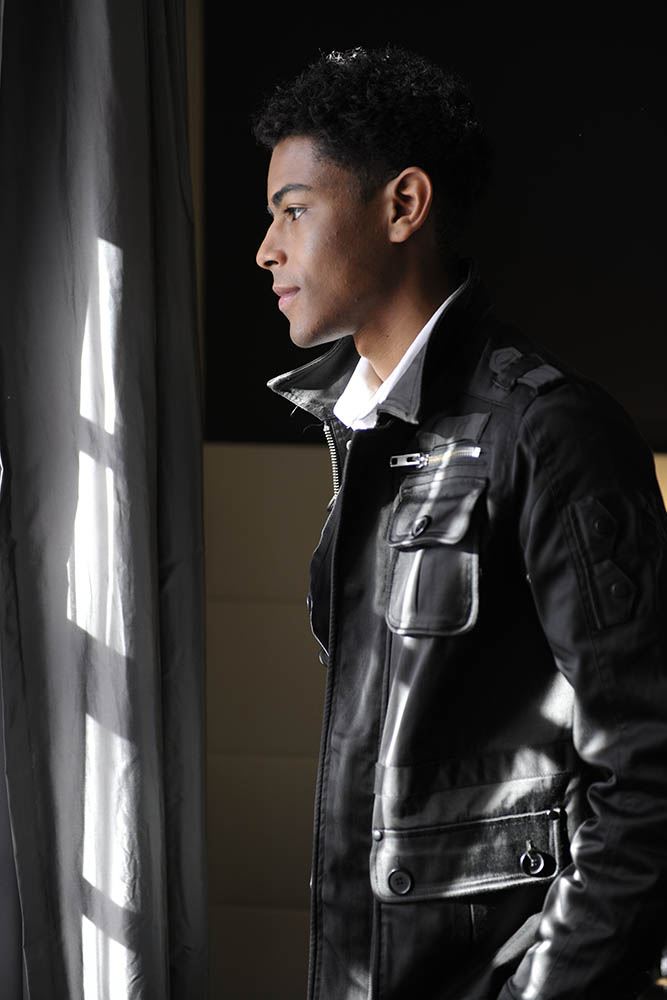 Having already made a very noteworthy debut in Asia, Singer/Songwriter/Producer B. Howard(Son of GFM Fave Miki Howard) is making his US debut. After the jump I have provided some clips of some of the industry heavyweights that he has worked with on the forthcoming album entitled Genesis and two video clips for the songs "Supermodel" and "Dancefloor" out now on iTunes and all digital platforms hit that button to hear the music and the buzz about B. Howard.

From the press release…
International Pop Star B. Howard Releases "Dancefloor" in the States
(Beverly Hills, Ca. July 29, 2011) International recording artist, producer, and songwriter, B. Howard, known for producing platinum selling artists such as Ne-Yo, Missy Elliott, Ginuwine, Trey Songz, Lupe Fiasco, Bow Wow and Omarion releases his latest single and video, "Dancefloor," both making its US premiere on Wednesday, June 8th on iTunes and across all digital platforms. "Dancefloor" from 6 Point Entertainment is from Howard's forth-coming album titled "Genesis."
"Dancefloor" showcases the vocal talents of Howard as well as featuring the musical contributions from Grammy Award Winning Producer, James Poyser on keys and bass, Questlove from The Roots, on drums and Grammy Winning Arranger Benjamin Wright and his orchestra, who collectively create an instant classic. Questlove remarks, "B. Howard is an extraordinary talent. It's almost as if an unspoken spirit has blessed him. I consider it an honor to have worked with this man." Poyser adds, "He's a true talent, someone who is new and different, but at the same time can be considered classic."
The "Dancefloor" video has already brought about comparisons between B. Howard and the "King of Pop." Howard has a long and close relationship with the Jackson family; in fact, Randy Jackson's daughter, Genevive contributed vocals to his first single "Super Model," along side sister Kaitlen Howard.
"Genesis" was released last summer by Universal Music Japan and immediately climbed the Billboard Tokyo album charts. It is Howard's talents for percussion and piano, along with his ability to combine old school and new school music that has gained him unbelievable global recognition. When asked, "Why Japan first?," B. Howard is more than eager to respond, "I have always loved coming to Japan and saw the real appreciation they have for music. But I never thought I'd receive this kind of welcome and support so quickly." Music retail giant HMV dubbed Howard the "Prince of Pop."
After working as award winning record producer and songwriter, B. Howard has seamlessly moved from behind the mixing console to the microphone and from all indications – the sky is the limit. The thirteen song "Genesis" album includes the infectious "Dance Floor," the intimate ballad "Crush" and the upbeat sexy "Super Model." Universal Music Japan's Managing Director Kimi Kato explained, "I signed B. Howard because I felt the natural aura of a superstar when I first met him and after listening to some of his demos I only followed my instinct. It was that simple."
For more information visit www.bhowardmusic.com
Ivan Orr is a multi-instrumentalist, composer, performer, and writer. A native of Charlottesville, Virginia Ivan was involved with the forming and nascent days of The Music Resource Center as its first Program Director. A graduate of Virginia Commonwealth University's Department of Music, Ivan currently resides in Richmond, VA where he maintains an active performance and production schedule while serving as the Music Editor for Grown Folks Music, a position he has held since 2010.