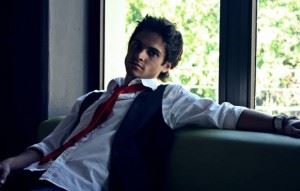 The AJC has an interesting feature on new Atlanta singer, Ben Deignan and chronicles his influences, journey and the release of his self titled debut album. Much of his success is credited to highly respected vocal instructor Jan Smith and his band, Suburban Soul.
His voice garners comparisons to an early John Mayer or Adam Levine (Maroon 5), with just a tinge more soul. Let us know what you think.
Here's a brief intro from his bio, and a pretty fly, jazzy cover of Kanye West's "Stronger".
"With words like "orgasmic" and "addictive" used by critics and fans to describe his music, Ben Deignan is causing quite a stir in the music world.

Heavily influenced by Stevie Wonder, The Temptations, and Marvin Gaye, Ben Deignan grew up as a soul junky. It wasn't until seeing U2 in concert at the age of 15 that he began to dive into the world of rock, picking up the family's six-string and forming various garage bands in junior high. Since then, the singer/songwriter has spent the last 6 years crafting an original, Southern, soulful pop/rock sound, and blossoming into a 22-year-old funkster that's turning heads in clubs around the Southeast and beyond. Ben also cites Bono and The Police among his influences, and sounds like something you'd hear on the radio, only more interesting."
You can check out more from Ben at his MySpace, YouTube or Facebook sites. The album is also available at iTunes.
Image Source – Richie Arpino