GFM recently had the opportunity to chat with Baltimore songstress Paula Campbell. Recently we posted the video to her single "Denial" which we feel is really generating some well deserved buzz. We talked with Paula about several of her current projects including her autobiography and her record label Camp Rubelwood.
GFM: Tell us a little bit about your writing process.
PC: Honestly, it really depends on the day…some days I'm sitting at a desk in the studio with a pen and paper and other days I just go in the booth and spit it out like a rapper.
GFM: Here at GFM we are big proponents of the concept of bridging the gap between generations. Could you talk a little bit about you feelings about the importance of mentors?
PC: I mean well, I think a lot people say "I don't sound like anybody" when you ask them who they sound like or whatever. But I think everybody does because when I look back and think about Faith Evans or Whitney Houston whom I admire probably more than anybody…and Lauryn Hill but even they had their mentors and the people they looked up to. Mary J. Blige , who loved Aretha Franklin who loved Nancy Wilson…I mean there are so many different things but I think generationally it all comes together. I just kinda think the style of music changes and I won't say so much for the good, especially R&B music has definitely lost a lot of its soul.
GFM: What are your thoughts on the importance of social media to the independent artist?
PC: I think that the social network is important I mean umm…I think that a lot of times that now with the internet and you have free downloads and things like that…people don't buy into music they buy into people. We love Keyshia Cole, because we see Keyshia Cole, we know Keyshia Cole. We know Mary J. Blige and no matter what they do if you're a Keyshia Cole or a Mary J. Blige fan you love them, not just because you love their music…some artists you might hear a song or two and you love the song but you're not going to buy their cd or go to their concerts because you don't get the opportunity to know who they are. I think social outlets kinda let us kinda inform our fans on who I am you know? They know that when I wake up in the morning the first thing Paula does is read the Bible or says a prayer or they know that I watch the sunrise every morning. Because there are people out there when I'm tweeting or if I do my Facebook I let them know and some people admire that and they feel connected, like "I know what she's doing at this moment".
GFM: What are some of the challenges and triumphs of being an artist and CEO of your own label?
PC: The upside is I was forced to learn the business. I think a lot of times when you're signed to a label, artists just really want to be artists. We want to go in the booth, we want to record, we want to write the songs, we want to get on stage and perform and connect with our fans. We want to be able to trust people with our lives because we just want to do the art of it all. The upside is it made me learn the business from soundscan to creating and building your own label to being able to sell your songs legally. It empowered me in a completely different way whereas I never thought I would be a CEO of any company. It kinda opened doors for other things. The downside is probably, having to do it by yourself, a lot times people don't want to jump on the bandwagon until we are completely winning and see the beginning stages of it. With having Camp Rubelwood(my label) I've been able to release two singles, a video another video, I have a book that I'm writing, I've had two singles on the radio, they just started playing another single last night. There are a lot of upsides to it you just don't seem them while you're in the pipe.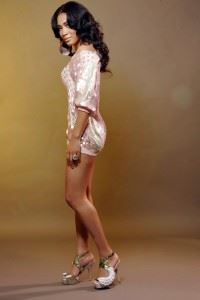 GFM: What are your thoughts on the concept of "free" music?
PC: Well let me say this… how free works for an independent artist, money matters in the decision with some of that but I use every free outlet that I can. However, I think you know this day and age (correct me if I'm wrong about what I think you're asking, like giving out our music for free?) there are certain things that are expendable, it's a great song but I could leak it or I could let people hear it. Kinda like what I did with the "DreamMaker" mixtape I made it available for free because it was all songs that I knew weren't going on my album, it was still great music and so many different sides of myself. It was kinda another outlet for people to know who I am, even in a recession like you have fans that want to buy into you, get to know you, that love your music that are completely die-hard fans but are not able to afford a copy of a Paula Campbell cd. So to make that available for them makes them even more genuine fans and really want to kinda like rock with you "Oh I got this for free!" "I'm gonna save up and make sure I can get the new thing!" I don't think it's something that we should do all the time but free promotion works.
GFM: Stage of Studio? Or both?
PC: I hate being in the studio, I like what I come out with. But on stage…however, oh my god I don't even know how to explain the feeling. I'm very anxious and I'm probably a bitch right before I hit the stage, being on stage is like that…feeling, connecting with people and giving of yourself in the moment whether you do a great job or a horrible job, I gave you everything I could possibly give of myself at that moment and I was received. We do this because we want to be received.
GFM:What are some of the similarities and some of the differences that you have found in writing music and writing your book?
PC: When I write my songs it's usually not about the past it's usually about something current, something affecting me whether it's a negative or a positive way or someone that I love, someone close to me, or someone I walked past when I was going down the street and they were talking and that situation touched me or spoke to me in a certain way. Writing a song is pretty much like the now of things, for me. Writing my book took me to a place that was dark for quite sometime because I had to go back to my childhood and all the things I thought I had gotten past and I was over, but I really had tucked in the back of my mind and just tried to forget and pretend things never happened…it really made me deal with the things that have hurt me in my past. It got a bit depressing and I put my pen down for a while in dealing with a few issues that I haven't dealt with since my childhood, friends and family things that have happened and I had to get back to it and it happened it a few times and so I had the opportunity to deal with a lot of things I didn't know I still had issues with.
GFM: After this book would you like to write another?
PC: This book is an autobiography…I write great love stories, I don't know if you follow me on Twitter every now and then I get into my love stories. I love children so children's books come easy to me as well. I'm pretty spontaneous, even with my book, like I wanted to write it for a long time and I just sat down and said "I want to write my book today" and I didn't stop. So like a children's book or a love story it's all freestyle to me…so I can't say no, but it's not where my head is at right now.
GFM: If you could choose a character from a book movie or television show to describe the sound of a Paula Campbell vocal who might that character be?
PC: My character is not quite a character but a real person: Angela Davis. A strong black woman, still beautiful and sweet and everything that a woman is but still very strong and hard at the same time.
GFM: What does the phrase "Grown Folks Music" mean to you?
PC: Sensual, sexy, soulful, meaningful, storytelling, real music that's what Grown Folks Music is to me.
A few places that you can connect with Paula Campbell online:
Twitter: twitter.com/PaulaCampbell
Paula's Website: paulacampbellplace.com
You Tube: www.youtube.com/paulacampbelltv
Facebook: Search: Paula Campbell
Myspace:www.myspace.com/paulacampbell
Ivan Orr is a multi-instrumentalist, composer, performer, and writer. A native of Charlottesville, Virginia Ivan was involved with the forming and nascent days of The Music Resource Center as its first Program Director. A graduate of Virginia Commonwealth University's Department of Music, Ivan currently resides in Richmond, VA where he maintains an active performance and production schedule while serving as the Music Editor for Grown Folks Music, a position he has held since 2010.