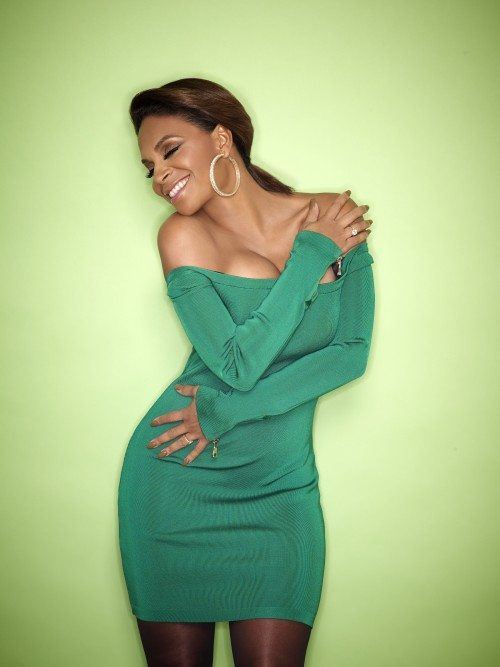 Grown Folks Music caught up with the self-proclaimed "Lioness" Teedra Moses. We talked about Cognac & Conversation— her new album ten years in the making, her musical relationship with Rick Ross and Maybach Music Group and the difference between being famous and being legendary. Read below and enjoy.
GFM: You have a new album. It's your second album, but your first in ten years– Cognac & Conversation. Tell us about the album. First, tell us where did the title come from?
TM: The title basically comes from just relaxation and thought-provoking subject matter. I just wanted a smooth vibe to the album and also speak about the things that provoke conversation for me and my friends. Cognac and conversation is something that you can sit and have with a guy friend when you're just hanging out. You can just talk with your girls about whatever's going on in your life. Or, if you're just chilling by yourself then you can have a conversation with yourself. That's kinda where it came from.
The album has two songs with Rick Ross on it. It has one song with Anthony Hamilton. The overall sound of it is more like a hip-hop-soul-kind-of-grown sound. I wanted the title to match the music. I think Cognac & Conversation matches the sound of the album.
GFM: Speaking of the collaborations on the album, you've had a long-standing musical relationship with Rick Ross. Can you talk about the journey over years working with MMG (Maybach Music Group) and that whole musical journey of getting to where we are right now?
TM: It's been a really, really wonderful thing for me as an underground artist having recognition and support from a mainstream artist. Ross has always been very, very supportive. He just likes my music. He invited me to come and be affiliated with his team. I offer and lend my talent to them and they lend their talent to me. It's a cool partnership. It's a cool affiliation. Actually, people think I'm signed to Maybach Music, but I'm not. (I'm) more so just affiliated.
GFM: Raheem DeVaughn quoted you in his interview with us. He said that you said, "There's a difference between being famous and being legendary." Can you explain that?
TM: [Laughs] Wow. Yes, it is a big difference between being famous and being legendary because there's a lot of famous people that are famous for things aren't going to ever be legendary. The difference is legendary people leave something with the people that admire them or that are intrigued with them that will never fade and can't be replaced by someone else. It's even bigger than iconic to be legendary. Legendary doesn't have to be someone that is well known. I remember when this guy died who was a musician. All the major musicians knew who he was. He was legendary to them, but he wasn't a household name. He wasn't popular. There are certain people that are legendary in your neighborhood. They affect you for whatever it is that you were getting from them. Being famous doesn't mean you're going to be legendary. There's ton of people who have been famous in generations past and no one knows who they are. But, a legendary person like Billie Holiday will be known as long as people exist. Muhammad Ali is the greatest fighter alive and he'll be known long after, if you ask me, (Floyd) Mayweather because of the legendary things that he did. Not taking anything away from Mayweather. He's very popular now. Who knows if he'll be legendary.
GFM: Speaking of achieving and having success outside of the spotlight, you're a grammy-nominated songwriter and you've won BMI Songwriter of the Year award. Talk about the songwriting portion of your talent and the things that you've been doing as a songwriter.
TM: Early on when I first shopped around my music I was offered opportunities to write for people because they would like the song, but they didn't actually want to sign me as an artist. That's kinda how I started to be a songwriter. It wasn't something I set out to do. I always like writing songs for myself 'cause I convey them the way that I want to. Being a songwriter for hire has never been something I really wanted to do. It just happened. The songwriting really is the same thing as me being an artist. I just write songs. If they happen to land with someone and they like them they way they are that's fine. I don't set out to write songs for people– especially anymore. Back then I didn't either. It just happened that way. It's been a blessing because it's another way of me putting my talent out to people and people getting a chance to hear who I am and what I do. Whether it's my voice on it or some other artist– it's been a blessing.
GFM: What is your definition of Grown Folks Music?
TM: Music that you can relax to. Even if it's a record that's more turned up, it puts you in a peaceful place. We have a lot to deal with as we get older and some of us lose the childlike ways, so we need something to revert us back to that. (It is) anything that calms you. It could be a rock record or a hip-hop record, but it puts you in this comfortable place that takes you completely away from the issues of being a grown up. That's grown folks music to me.
GFM: What's the biggest thing that you can imagine right now for this album and for your career and the future for you?
TM: For this album: Grammys. That would just be amazing. Anointing and blessing people with my gift– that's a given, but for it to be acknowledged by the powers that be that really don't acknowledge this kind of music as much– I would love that. The biggest thing for my career? I would love to put be in a position following this project to put out other artists. There's lot of talent out here that I feel like is not being paid attention to because the powers that be feel like this is not the sound of right now, or 'this hasn't worked for this person so maybe it won't work for that person.' I would love to be in a position to help other talent come out. I'm hoping, I'm praying and I'm believing that this music coming out will put me in a position to help other artists come out with really great music.
Cognac & Conversation drops August 7.
Connect with Teedra Moses:
On Twitter 
On Facebook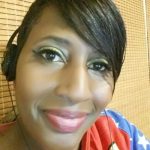 I ask questions of your some of your favorite artists.