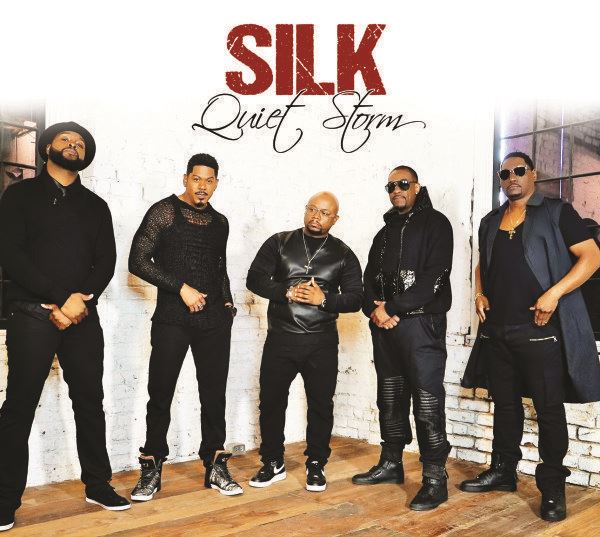 Grown Folks Music had the opportunity to speak with the R&B veteran group Silk. We talked about the group's new album, Quiet Storm (OUT TODAY) and the mission to bring back the sensuality and anticipation to music otherwise known as foreplay. Read below and enjoy.
GFM: This is the first album in ten years. Tell the Grown Folks what you've been doing and where you've been.
SILK: Basically we've been touring all over the world. [We] can't complain about that. We've been touring all over. We've been recording for the past six to eight months in the studio recently, and [we] came up the album Quiet Storm. We did have few years off of the commercial side of the business– videos, awards shows and things like that. But, we never stopped the grind and we never stopped pursuing to do an album. We just finished up this album Quiet Storm for 2016, and we're here to present the Quiet Storm album.
GFM: Big G said that you wanted to be more mature in your approach to your creativity. What's the biggest difference in the young men who formed the group years ago and the mature gentlemen who make Silk today?
SILK: I think we've assumed a lot more responsibility as far as this album is concerned. The picking of the songs and the lyrical content of the songs. Overall, we've assumed a lot of responsibility. We're on an independent label right now and this is an album that we kind of have pretty much done and put together ourselves. There are various producers on there– some producers that you may be familiar with from some of our other albums and some [that are] new. But overall [the difference is], the lyrical content and just us growing up. It's not 1992 anymore, so you've kind of got to grow with your fans. I think we've done a good job of marrying the two… of meeting somewhere right in the middle. I think you'll find that and hear that– the growth and maturity– once you listen to this new Quiet Storm album. That's not to say there's not that baby-making music on there. There's still that sexy, sensual, baby-making music on there. We can't leave that out. But, you definitely will hear the growth when you listen to this album. We've been getting some good reviews on it and hopefully that continues to push forward. We love it.
GFM: You mentioned that it's not 1992 anymore. Speaking of that, as you put the album together, musically how were you able interweave the Silk sound of the '90s with what's happening now in music and make the album 2016 ready?
SILK: Keith Sweat gave us advice a while back. [He] said, 'If it ain't broke, don't fix it. You don't have to change your sound. Keep your sound consistent for who you are.' Even though I love Chris Brown, I wouldn't try to come out and do a Chris Brown type of R&B record. I love Chris Brown. I can't wait to collaborate with him one day, but our music from the '90s is coming back around to this time now. It's like 360 degrees. Everything comes back around. Our generation of music is coming back around, because all of our fans are older now and mature now. They have kids and families so they need the kind of music they expect from Silk– which is more mature R&B. That's kind of how we were able to easily stay in our lane and stick to our sound.
GFM: You have blogs like us checking for you and holding you down. But, radio programming as changed a lot– even the radio stations aimed toward grown folks. What other avenues or channels or new tools do you plan to use to get this music to the ears of the people since radio isn't the main avenue anymore?
SILK: Right about now everything is viral. Everything is [about] social media now, which kind of actually puts a lot of the control back into the hands of the artist. I do wish that radio was a lot more influential as far as our genre of music is concerned. When we came out, radio was solely your avenue of getting your music out and getting your music heard. Now, it's more social media based and that's not a bad thing. It just puts a lot more control in the hands of the artist. It hurts whenever I turn on the radio station and I hear two or three songs over and over and back to back and it didn't used to be that way. It used to be a lot of artists out and they would to dive a little bit deeper into those artists albums. It was just a lot more open. Right about now, I just think it has stagnated a little bit as far as what they're playing. It's a lot of stuff that I do like that's new. At the same time, I just wish the radio was a lot more influential like it was when we first came out. With that being said, as far as social media and we are concerned, we have a Facebook page. We have an Instagram. We have a Twitter Page. By the way, that's Silk Fans–S.I.L.K. F.A.N.S. So, we do have those avenues open where you can go and listen and find out information– old, new and current. Those are a few of the avenues that we're using to get out music out there and to get it heard. That's something that you have to monitor day to day, hour to hour– just to make sure because stuff changes on social media so fast. You've gotta be on it and that's a little different from how we came into the game, but it's not altogether a bad thing.
GFM: Speaking of viral videos, last year or so there was a viral video of a man named Mr. Twist doing a foot massage for his client with "Lose Control" playing in the background. Have you guys ever seen that video?
SILK: No, we're gonna look it up. [laughter]
GFM: What's so perfect about that video is it automatically, instantly takes you back to where ever you were when you first heard the song or knew the song, and it reminds you of how good the song. It's the best accidental promotion that you ever want to have for the song.
SILK: Wow. We really have to look that up. That's kind of funny. That coincides with what me and the guys were talking about. There was a clip in the new Ride Along 2 movie with Ice Cube and Kevin Hart. They have a brief little clip where they play "Freak Me". It was just kind of like what you're saying– it was just like the best promotion ever. It wasn't that long, but it was really, really flattering and really, really a good thing that they had that little piece or clip in there. It reminds you how… same thing with the "Lose Control"
… that time was good and takes you back memory wise. It was just a good thing. That was cool.
GFM: We talked a little earlier about getting the music to the people through other avenues. Do you find [that] with your fan base getting older and with us somewhat being nostalgic, it will be challenging to feed them a little bit of the new music? Do you think they're stuck in one place and kinda came to hear their jam from 1992? How do you think the dynamic will be with the crowd being older? Do you think you'll be able move them forward to even open their ears to the new music?
SILK: I think we'll be fine, as long as we can get it through the social media the way we've being driving to get it done. I think we've been blessed enough to have a good, loyal fan base. Once the people find out that the music's there and that we have new product, I think everybody will come to us with open arms and continue to support our music. Over the years, like with "Lose Control" being viral with Mr. Twist and "Freak Me" in Ride Along– the road we've been going on as far as creating and coming out with the music that we've being coming out with– helps us to stay focused on continuing to bring that type of music to the table. Our music has blessed a lot of families and a lot of marriages to have a lot of kids in the world today. If it ain't broke, don't fix it. I just know we have loyal enough fans, so once they find out it's out there I don't think we should have too many problems. We didn't go too far away from the truth. We still have baby-making tracks on the album as well as more mature R&B tracks. So, they're still going to be able to find the quality of Silk that they're looking for in the album.
Also, with the help of people like you– we hope that we can get it out there. These interviews and stuff like this is very important and you guys actually help a lot as far as letting the people know that it's out and where to go get it. Speaking with you and people like you is very important for us, being [that we're] a Veteran group. As long as we keep doing that and stay steadfast in trying to be progressive about getting out there… and aggressive… I think it'll be okay.

GFM: What's your definition of Grown Folks Music?
SILK: When I was young, my daddy was listening to Earth Wind and Fire, LTD, Commodores– bands and groups like that [and] Rick James. I think we're now a part of of today's mature music– Silk, SWV, Boyz II Men and New Edition– groups like that. We're just in a generation where our music is now the new old school, and that's alright.
John John adds, that smooth, sensual type of music. I think it crosses all barriers. I'll take a page out of Smokey Robinson's book. He said in one of his interviews that the subject of love will never go out of style. There's different facets of it.
Quiet Storm is out TODAY! Connect with Silk on social media:
On Twitter
On Facebook
On Instagram
Watch the visuals for the first single from Quiet Storm— "Love 4 U 2 Like Me"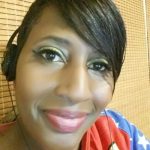 I ask questions of your some of your favorite artists.