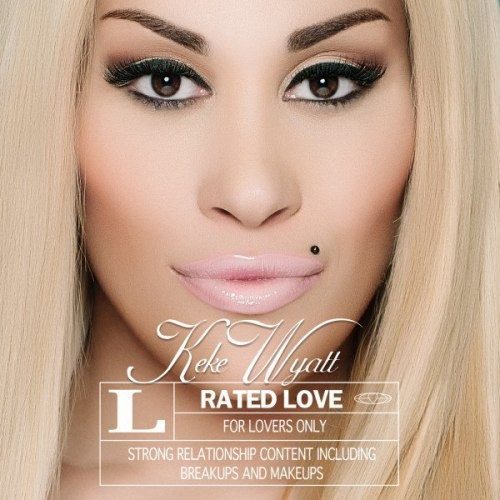 GFM Spotlight Interview: Keke Wyatt Talks Rated Love, Expanding Musical Horizons & Cover Videos
Grown Folks Music chopped it up with the vocal queen, Keke Wyatt. She talked about her new album, Rated Love and why love is the main subject of music, her desire to expand the range and exposure of her music into different genres, singing for the Clark Sisters tribute and her popular cover videos on YouTube. Read below and enjoy.
Rated Love
GFM: I don't hear any gaps in Rated Love when I listen to it. It's very well crafted– from the writing to the production and most certainly the vocals. Talk about the story that you're telling with the album.
KW: Basically love in a relationship. How we fall in love… how we get mad, break up and then you make up. Then, you end up with babies and a whole new life. You're happy, but then of course even in those happy times if you really don't have love to keep you together then you really don't have anything. With the album I just wanted to just focus on love more than anything.
GFM: Why do you think that artists will never stop making music about the subject of love?
KW: It relates to everybody. It's relatable. Everybody either has been or will be in love or find love. [It's] the easier thing for me to write about because I love love. So whenever I write it's like basically writing in a journal. It's literally coming straight from the heart. For some reason, every time I write it's about love or relationships. I personally don't like to focus on the break up part — because who wants to think about breaking up? Not me.
GFM: I was very taken by the sound of the album. The album sounds like a pop album to me and I mean that as a compliment. It shows me that you can be in any space or genre with your music, just like [her single] "Lie Under You". Do you think you'll ever market your music differently than R&B or Urban AC?
KW: Absolutely. I personally love that genre [pop] of music most of all because that's kind of how I grew up. That's what I grew up listening to and to gospel music. The R&B and adult contemporary type thing I kind of got pushed into with Avant. I hate to say it, but that wasn't at all where I was going with my career. He asked me to get on the song with him and help him out and of course I did and the song blew up, so then I was that chick who sang that. Because my start off was so great in that genre, I kind of got stuck there for a while.
That's why now I have my own label– Aratek Entertainment– which is my name spelled backward and I'm gonna do what I wanna do. Of course, I love my core fans. Please don't get me wrong. But, I think they're stuck on the Keke and Avant sound. That's not the Keke Wyatt sound. That's Keke Wyatt and Avant with "My First Love" and "You And I" and all of those. That's not my sound. What you're hearing now… that's my sound because I wrote it and it came from my heart, my brain, my everything.
Expanding Musical Horizons
GFM: You said when you first started and you got put on with Avant that wasn't the direction you were trying to go in. What direction were you trying to go in? Was it pop? Was it country? Where were you intending to go with your music?
KW: Country soul, like what you hear on Rated Love. That's me. That's my sound. That's what I was going for. Even like [with] "Nothing In This World", that was more of what I was going for. That's why it's on my album and not his. If you listen to "Nothing In This World" compared to "My First Love" and "You and I", it doesn't sound the same. It sounds different. It sounds like what's on Rated Love.
GFM: Can I just tell you that there's a group of us hanging around Grown Folks Music that is waiting for you to pack this whole operation up, move to Nashville and just slay Nashville.

KW: I swear, everybody keeps saying that. That is so funny.
GFM: We're waiting on this country album from you. Like… we we're WAITING on it.
KW: Do you think people would buy it for real? That's funny, wow.
GFM: I don't know if your core fans will buy it, but I'm kind of here for a whole new fan base that we feel you would gain. Your vocals are just too versatile to be in a box. I think that we need a female country singer who is of color and you have the vocals to back it up. It's not a gimmick. You have a southern authenticity and I think that you could absolutely pull off country and we're waiting for it.
KW: Wow, thank you so much for that.
The Clark Sisters
GFM: You're very, very welcome. You mentioned gospel. You came through that Clark Sisters tribute at the Essence Festival. Talk about your experience with that.
KW: That was the craziest thing for me because anybody who knows me personally knows that I am a sucker for The Clark Sisters. The fact that I was even asked to do it is surreal. I remember listening to them as a little girl thinking, 'Man, if I could just see them and say hi to them. Oh my gosh.' It never crossed my mind that I would be doing a tribute to them.
Cover Videos
GFM: You've released a lot of cover videos on YouTube that include different genres. Talk about how you came to start doing that. When you hear different songs are you already imagining how you're going to re-interpret a song? Why do you do the covers?

KW: No, not at all. I just sing it and whatever comes out just kind of comes out. It came to be by me sitting around the house just singing songs and stuff and my husband Michael Jamar was like, "Babe, you need to go record that." I was like, 'Oh, Okay. Whatever.'
Then the following week he was like, "I think you should go in the studio and do another song.' I said, 'Okay.' So then eventually it just kind of turned into a covers thing. After I get about 10 or maybe 12 of them I'm going to then possibly release it as a covers album digitally.
GFM: If I can put in my vote early for whichever covers you choose, [then] I'd like to put in my vote for "Diamonds And Pearls" [by Prince] and "Pillowtalk" [by Zayn].
KW: To go on the covers album? You like them?
GFM: To be honest with you, your cover videos are what also lead me to believe that you're ready to go in a different place musically and ready to gain a totally different fan base. Not to alienate your core fan base, but I think a new fan base is waiting for you [because of] the versatility in the covers.
KW: That's another reason why I'm doing those — so that it can attract different people and then show that I have versatility and I can do whatever I put my mind to musically.
GFM: What is your definition of Grown Folks Music?
KW: Music that brings a man and a woman together. I think it doesn't have to be Marvin Gaye. It can just be love from the heart that you sing. That makes it grown folks music honestly. [It's just] good music that everybody's going to want to listen to.
Rated Love is out NOW. Do yourself and favor and get it. It lacks nothing.
Follow Keke Wyatt: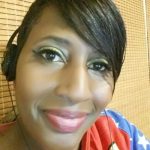 I ask questions of your some of your favorite artists.